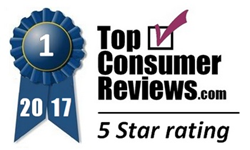 Learn and Master is at center stage when it comes to Ballroom Dancing Lessons.
OVERLAND PARK, Kan. (PRWEB) December 21, 2017
TopConsumerReviews.com recently awarded their highest five-star rating to Learn and Master, an industry leader in Ballroom Dancing instruction.
People around the world are increasingly interested in dance, from shows like Dance Moms and Dancing with the Stars to YouTube videos that quickly go viral. This upsurge in interest has led many people to pursue dance lessons, particularly for Ballroom Dancing. Unfortunately, eager students may not be able to find instructors in their area, or the classes available may not be a good fit for busy work and school schedules. For that reason, many aspiring dancers turn to lessons via DVD or online courses, making it possible to learn the same steps they would pick up at a local studio - at their convenience.
"Learn and Master is at center stage when it comes to Ballroom Dancing Lessons," according to Brian Dolezal, of TopConsumerReviews.com, LLC. "Students learn from professional ballroom dancers, Mark Short and Jamee Simon, who go move-by-move through the Tango, Foxtrot, Waltz and other styles. We particularly love how the instruction videos show both close-up shots of the dancers' feet as well as full-body views, allowing dancers to truly see how each dance is executed. The DVDs, workbooks, and music can be purchased with a payment plan, making it even easier on the budget. Best of all, Learn and Master allows you to try the course for 60 days with a full refund if you're not satisfied, provided all course materials are returned in like-new condition. Our highest ranking for Ballroom Dancing goes to Learn and Master, as our top choice in 2017."
To find out more about Learn and Master and other Ballroom Dancing instruction, including reviews and comparison rankings, please visit the Ballroom Dancing instruction category of TopConsumerReviews.com at http://www.topconsumerreviews.com/ballroom-dancing/.
About Learn and Master
As a part of Legacy Learning Systems, Learn and Master's mission is "Bringing Personal Dreams Within Reach". Founded to produce truly comprehensive multimedia training courses for those who want serious instruction in the comfort of their own homes, Legacy Learning Systems believes that learning should be fun, unintimidating, and systematic, with each skill building on the previous one. Their first courses were in music instruction, and current courses available include Photography, Piano, Drums, and Painting. Courses also include access to an online support community, where students can interact with the instructors who designed each course and with other students taking the course.
About TopConsumerReviews.com
TopConsumerReviews.com, LLC is a leading provider of independent reviews and rankings of hundreds of consumer products and services. From Ballroom Dancing to Singing Lessons and Jewelry Stores, TopConsumerReviews.com delivers in-depth product evaluations in order to make purchasing decisions easier.