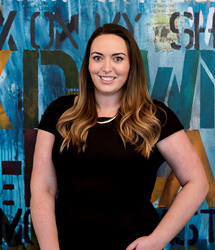 We have been working hard on developing a product that will serve the solopreneur and startup market
LONDON (PRWEB) December 22, 2017
Founder of Brandlective Communications Ltd, Stacey Kehoe, was animated at the agency's strategy session and was heard speaking about a new product which will dominate the businesses Q1 plans.
"We are not giving away the details at this point, but we have been working hard on developing a product that will serve the solopreneur and startup market," said Stacey Kehoe.
The Business owner is also prominent in the property sector. "I've enjoyed investing in property over the last few years and have met so many interesting and inspiring property entrepreneurs who have become clients of Brandlective. So yes, it may have spurred the direction of this new product."
The property sector predominately operates offline, and Ms Kehoe has expressed her passion for helping businesses transition into the digital space. Brandlective have not released any updates on this new product, but Ms Kehoe's recent comments suggest that the first quarter of 2018 will hold the answers.
###
For More Information about Stacey Kehoe and Brandlective visit the following websites: