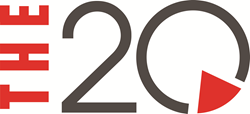 "Clarity offers a proven method that delivers education from the best in the industry. We're looking forward to seeing the impact this partnership will have on our members' growth"
(PRWEB) February 01, 2018
In May of 2017, The 20 started looking for options in developing an education portal for their dynamic membership of MSPs. The 20, a business development group, focuses on providing its members lead generation, sales training, as well as scalable processes and tools. Looking for additional resources to maximize growth, The 20 determined that its members would benefit from another layer of education and training towards building their members' success. "We ideally wanted to identify a partner that had the experience and platform to give our members ongoing education and training, with continued engagement within accountability groups," said Ciera Cole, CCO of The 20, "when we spoke with Clarity, we learned that they had the structure we were looking for already in place."
The two companies began conversing at Kaseya's Connect Conference held in Las Vegas, and furthered their relationship at The 20's Vision Conference held in Dallas, this past July. They worked collaboratively to create a comprehensive platform that fit the needs of The 20's membership base, resulting in The 20 University and Accountability program. "Our coaching and training platform was uniquely suited to meet the needs of The 20," said Clarity Managing Director, Will Ominsky, "the structure was already there and we were able to quickly customize and deliver additional courses for their growing list of members." The new offering, which launched on October 1, will be made exclusively available to all of its members and provides different benefit levels, from training developed by sales expert, John Barrows, to success-building accountability groups and continuing education for its members. "Clarity will bring incredible value to our members with its existing training but has also created a framework that we can continue to build on," said Cole "and we anticipate a full library of on-demand training that will be available to our members."
The strategic relationship adds to the growing list of industry-leading companies that have partnered with The 20, and bolsters the ability for the group to cultivate the success of their member MSPs. "Clarity offers a proven method that delivers education from the best in the industry. We're looking forward to seeing the impact this partnership will have on our members' growth," concluded Cole.
About Clarity Channel Advisory Group
The Clarity Channel Advisory Group (CCAG) collaborates with service providers to develop a comprehensive cloud strategy and enhance their business via fresh ideas that increase recurring revenues. For MSPs to survive and prosper in the years to come, they must evolve their business to accommodate SMBs who are moving to web-based applications, and eliminating the need for on-premise servers. We educate our members about the cloud marketplace and find them a clear path to growth, profitability, scalability, and a higher valuation.
For more information, visit http://www.claritygroups.co
About The 20
The 20 is a results-oriented business development group for the IT Industry focused on ultimate scalability and aggressive growth for Managed Service Providers (MSPs). The 20 provides a proven multi-million dollar sales model, collective expertise, a standardized singular model for maximum efficiency, and unified resources to help MSPs scale and grow their business.
The 20's IT Management Platform, 24/7 Support Desk and NOC are 100% US-based, so client information stays secure and in compliance with federal and industry regulations. Its channel-only solutions enable MSPs complete freedom to grow at any rate without the traditional hurdles commonly experienced when scaling their business. With the group's extensive knowledge and experience, unparalleled support and service, and an unbeatable sales model, The 20 helps MSPs drive new acquisitions and lower overall cost.
For more information, visit http://www.the20.com.