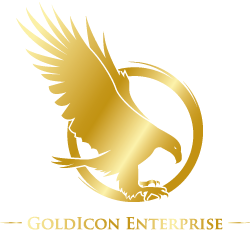 A lot of issues can be avoided when people take the time to think about what they're going to say
BIRMINGHAM, England (PRWEB) December 27, 2017
GoldIcon Enterprise is a market leading sales and marketing firm based in Birmingham. The firm concentrates on raising brand awareness on their clients' behalf and increasing customer acquisitions through face-to-face marketing techniques. The firm specialises in a unique form of direct marketing, allowing them to personally connect with each customer on behalf of their clients. GoldIcon Enterprise connects with customers on a face-to-face basis because this creates long-lasting and personal business relationships between their clients' brands and their customers. The firm is strong advocates for good communication skills; they understand that without the ability to communicate confidently and coherently the client's image will suffer and the consumers will be ill-informed about the products or services on offer.
About the firm - http://www.goldicon.co.uk/about/
GoldIcon Enterprise has devised a list of their top four tips for better communication.
Know who you are talking to:
Everyone is different, and it is important to understand that they handle communication in their own way. There are however four main categories people fall into:
Blue - Not afraid to speak their mind, enjoys having fun. Speaks without thinking things all the way through.
Green - Very analytical, enjoys knowing a lot. May find it hard to speak without knowing all angles first.
Yellow - Very emotional and caring. Will think of others even if it ends up inconveniencing themselves.
Red - Very blunt and to the point, strong-willed. Often understood to be rude but are just very direct.
Think about what you say:
It's important to think about what is coming out of your mouth; it can sometimes be the case of what you're thinking doesn't always come out in the same way. A lot of issues can be avoided when people take the time to think about what they're going to say.
It's ok to be direct:
There will often be times where colleagues might be overstepping the mark. It's important that they know the behavior in question is not acceptable. They might not know they're crossing the line, but it is important to let them know.
"In the sales and marketing industry communication is absolutely vital. We are often the first point of contact for any new potential client and if we aren't effectively able to communicate the brands will suffer. At Gold-icon Enterprise all our contractors are fully trained in communication and personal skills. So, clients can rest assured that our contractors will be representing them in the best light possible."
https://addicted2success.com/success-advice/are-you-communicating-effectively-the-4-colors-of-communication/
For more information on GoldIcon Enterprise follow @GoldIcon_ on Twitter and 'like' them on Facebook.