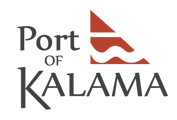 We've worked closely with engineers to redesign and update the boat launch to create a state-of-the-art facility for the community and visitors.
KALAMA, Wash. (PRWEB) December 22, 2017
The Port of Kalama board of commissioners last week voted to award the contract for the Kalama Marina Renovation project to Massana Construction Inc., a heavy, civil and highway contractor with offices in Tyrone, Georgia, Gig Harbor, Washington, Dallas, Texas, and Columbus, Ohio. The $4,266,674 marina contract—not including Washington sales tax— includes construction and management of all marina upgrades and improvements and is expected to run between December and early summer 2017.
The contract work includes all labor, material, tools, equipment, permitting and supervision for the installation of all components of the long-planned Kalama Marina Renovation project including new features like:

Aluminum frame floats on the main walkway, the visitors dock and at the boat launch
Steel pipe piles
Gangway ramps
Security fence, gate structures and controls
Fire suppression systems
Electrical services and lighting
Fuel dock float and fuel dispenser, pay station and management system for fully-functional dock fueling system
"We've worked closely with engineers to redesign and update the boat launch to create a state-of-the-art facility for the community and visitors—the new floats will be stronger with better flotation and the new design will allow boats tie up on both sides of the down-river float for more staging room," says Darin Sampson, Port Maintenance Superintendent. "It's a complex project but we will provide consistent communications to the public on updates, closures and access during construction. We urge visitors to watch for signage and call us with any questions."
About Massana Construction
Massana Construction Inc. is comprised of highly qualified, registered professionals with many years of experience in civil engineering, surveying, grading, excavation, concrete structures, marina renovations, utilities, bridge building, and other types of roadway construction. Massana is committed to delivering safe, quality projects on schedule and within budget.
About Port of Kalama – Where rail and water meet
The Port of Kalama is located in Southwest Washington on the Columbia River and immediately off of Interstate Highway 5. The port exists to induce capital investment in an environmentally responsible manner to create jobs and to enhance public recreational opportunities. Port of Kalama's industrial area includes five miles of riverfront property adjacent to the 43' federally-maintained deep draft navigation channel of the Columbia River. The Port is served by the Burlington Northern/Santa Fe and Union Pacific railroads. There are over 30 businesses located at the Port of Kalama, employing over 1,000 people. Port of Kalama offers all the superior facilities businesses need to thrive, and an unsurpassed quality of life. The port offers shovel ready sites, a new Industrial Park, state of the art Marine Terminals and transportation accessibility to rail and highway all just a 30-minute drive to the Portland International Airport. Port of Kalama also offers high-bandwidth communications, with dual access fiber-optic service to Seattle and Portland. Properties currently available at the port for businesses wishing to expand and thrive: Visit http://portofkalama.com/available-properties/.
Contact: Liz Newman, marketing manager, Port of Kalama, 360-673-2379 or Claudia Johnson, PR, 503-799-2220.