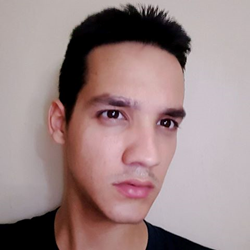 History through politics and economics
CIENFUEGOS, Cuba (PRWEB) December 25, 2017
Alejandro Puerto is a university student of 20 years living in Cuba. Since childhood, he has been searching for online information related to the history of developed countries, despite the difficult conditions to do so in his native country. The knowledge acquired led him to publish Western Cycles: United Kingdom last year, which covers the history of this nation from 1945 to 2015. What is particularly characteristic in his writing is that it links the main political events with various economic indicators arranged in graphs at the end of each chapter.
On December 27, the writer will publish his new book Western Cycles: Canada. The historical period covered will be the same as in your previous book. From now on it can be purchased exclusively from Smashwords through a preorder. Likewise, the content of the first chapter is available completely free of charge in his blog westerncycles.site, whose content focuses on providing descriptive information on economic content and which has interviews with economists David Stern (whose blog appears in the top 100 Economics Blogs of IntelligentEconomist of 2017) and Donald Marron (that appears in the position 31 of the top elaborated by EconomicsDegree).
On westerncycles.site is also available the first chapter of Western Cycles: United Kingdom and a small fragment of the beginning of Western Cycles: France, which will be published next year, to become the third title of the series.
The knowledge acquired by Alejandro Puerto through his research led him to win the first call of the "Ideas para Cuba" contest sponsored by a group of Cuban-American businessmen together with the Foundation for Human Rights in Cuba (FHRC). Despite the fact that, according to the characteristics of the contest, winners can not be repeated in the future, in the two subsequent calls Alejandro Puerto has received special mentions with which the quality of his work has been recognized. The three documents with which he participated in each call are available on his blog westerncycles.site in a series of articles, as well as on the platform Slideshare where he has 20 publications about various topics.
Alejandro Puerto Hernandez.
Writer of Western Cycles: United Kingdom
Blogger of westerncycles.site