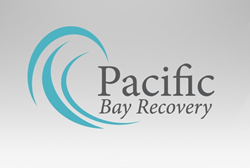 This work is my passion, and the people we help are in dire need of a second chance at living addiction-free.
SAN DIEGO (PRWEB) December 28, 2017
Currently, opioid and illicit drug use in San Diego is at an all-time high. According to the Centers for Disease Control and Prevention (CDC), one of every three patients who are prescribed a 30-day supply of opioids for the first time are found to be addicted to them one year later. "This is a crisis impacting our mothers, our fathers, our brothers, our sisters and our children. It's an urgent call to San Diego citizens to understand addiction, recognize it, and seek help," stated Dr. Michael S. Duff, Sr., D.O., Medical Director of Pacific Bay Recovery.
In an effort to respond to San Diego's drug crisis and the immediate need to improve opportunities for access and admission to treatment programs, Pacific Bay Recovery has enriched its executive team. Dr. Duffy is honored to announce the appointment of Bryan C. Sharp to the position of Vice President of Admissions.
Sharp joined the Pacific Bay Recovery team in 2012 accomplishing various duties throughout the organization, most recently as Director of Admissions. "This work is my passion, and the people we help are in dire need of a second chance at living addiction-free," iterated Sharp.
The new Vice President of Admissions would also like to thank all Pacific Bay Recovery team members and most importantly offer praise to his beautiful wife and son without whom he could not achieve his passions and calling in life.
About Pacific Bay Recovery
Pacific Bay Recovery uses an integrated approach, medical and behavioral, that treats both the underlying pain and the addiction. It helps people break the cycle and reduce pain without addictive medications, so they can live with more meaning. Pacific Bay Recovery offers inpatient and outpatient programs, and accepts most commercial insurance. For more information, please call (858) 263-9700, or visit http://www.pacificbayrecovery.com. Pacific Bay Recovery is located at 1501 5th Avenue, Suite 202, San Diego, CA 92101.
About the NALA™
The NALA offers small and medium-sized businesses effective ways to reach customers through new media. As a single-agency source, the NALA helps businesses flourish in their local community. The NALA's mission is to promote a business' relevant and newsworthy events and achievements, both online and through traditional media. The information and content in this article are not in conjunction with the views of the NALA. For media inquiries, please call 805.650.6121, ext. 361.