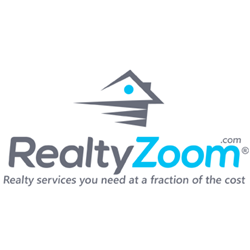 Carlsbad, California (PRWEB) December 27, 2017
RealtyZoom® (https://www.realtyzoom.com/) a solution-oriented real estate company, is pleased to offer a free guide for home sellers.
"Information is empowering," notes Ryan Call, Founder. "We've used our many years of combined experience, along with research, pertinent data and statistics, to create our 15-Step Seller Guide. It's an easy-to-understand document that takes sellers through every stage of the home selling process, from identifying a selling price, to understanding the importance of MLS and social media marketing, and more. This guide also discusses what the seller must disclose to the potential buyers, how to negotiate requested repairs, and explains escrow and title documents."
The 15-Step Sellers Guide is available on the Realty Zoom website at https://www.realtyzoom.com/home/index#sellerguide-anchor
RealtyZoom is determined to challenge how homeowners interact with real estate agents. The firm charges just 1% commission for a full listing service, enabling homeowners to get all of the benefits of working with a real estate agency, while keeping more of their hard-earned equity in their pocket. RealtyZoom uses technology and a low commission structure to offer first-class services in a way their clients can appreciate and afford.
For more information, visit: https://www.realtyzoom.com/Home/SellYourHouseOnline
About RealtyZoom Inc.
RealtyZoom is made up of a team of tech-savvy innovators that have real estate experience. They combine this progressive mix of skills to fix the antiquated traditional real estate model, and enable sellers to have a much better experience while keeping more of their equity in their own pockets. RealtyZoom's 15-step selling guide lays out the entire selling process so you can see how you'll be supported by RealtyZoom every step of the way. To take advantage of RealtyZoom's 1% listing service, simply click List Now and we'll have your property posted to the MLS in as little as 24 hours.
Contact Details:
Ryan Call
Founder
Carlsbad, CA 92008
Ph: 888-368-9666
Source: RealtyZoom Inc.
###