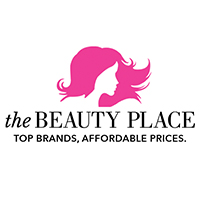 Miami,FL (PRWEB) December 28, 2017
As the year comes to a close, TheBeautyPlace.com is excited to usher in a whole slate of new products, new brands, and fantastic new features in 2018. Of course, it wouldn't be a beauty-full new year without 365 days of beautiful memories to fondly remember.
This was the year that found beauty junkies slathering on the best face masks in the world—the ones packed with everything from clay to gold. This was the year they decided they wanted seriously sparkly lips, so they packed on the shimmery glosses without apology. This was the year of the high ponytail, and they proudly rocked theirs as if they were headed to high school in the 1950s. It was also the year of adventurous hair colors—both on their heads and on their eyebrows!
Given that the beauty industry is so diverse and ever evolving, it makes sense that TheBeautyPlace.com is constantly tapped into everything that's hot. Customers can expect that—and more—in the new year. In addition to new-to-you companies brimming with get-gorgeous beauty products, you'll also have the opportunity to explore fun new elements on the website.
One of the most exciting is the opportunity to register for a completely free account on the TheBeautyPlace.com website. This will allow customers to keep track of their orders, store important information for a quicker checkout experience, and breeze through the online shopping expeditions with ease. If there's one resolution TheBeautyPlace.com can help customers keep, it's to shop smarter—and save some money in the process. At the end of this year thebeautyplace.com started to offer customers eGift Cards, it's the perfect gift to give anyone on a special occasion.
Customers can also look forward to more giveaways on TheBeautyPlace.com, so be sure to follow them on all of their social media platforms for updates and announcements. Whether it's an exciting new product or a package full of enticing goodies, you can expect to be wowed and delighted by the surprise that awaits the lucky winner.
Shopping at TheBeautyPlace.com has always been a rewarding experience, but 2018 elevates the site to entirely new levels. What that means for you: Even better deals, more intriguing brands, fascinating new features, and all the beauty know-how and insider knowledge you could possibly hope to find in one place.
About TheBeautyPlace
TheBeautyPlace.com is a premier online retailer featuring professional beauty products and tools from the industry's leading cosmetic, hair, and skin care brands. Find the world's top brands at discounted prices. The expert team at TheBeautyPlace.com is available to answer your most burning beauty questions, too. From valuable information to style tips, they have the knowledge to help you make the right beauty choices.
Follow TheBeautyPlace.com on social media:
On Facebook: http://www.facebook.com/pages/TheBeautyPlacecom/125435188536
On Twitter: @TheBeautyPlace
On Instagram: @TheBeautyPlace
On Pinterest: http://www.pinterest.com/thebeautyplace