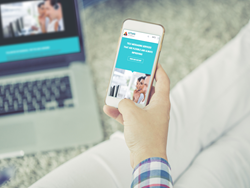 TAMPA, Fla. (PRWEB) December 28, 2017
AAA Communications Inc. puts its customers first by providing upfront pricing structures for various packages including numerous standard features not offered inexpensively by competitors such as no patching fees, same day service and activation, and online account management. The newly redesigned answering service website offers pricing tiers that are easy to understand and navigate.
QTMS by AAA Communications offers multiple package levels to meet the needs of any potential customer within almost any industry. They have small to medium packages for businesses just beginning to exceed their in-house customer service capabilities or needing after-hours answering that range from $39 per month to $129 per month. They also offer large and corporate packages for high volume customers that range in price from $219 per month to $749 per month. Custom quotes and packages are also available upon request.
The pricing of each package is essentially determined by the number of minutes that are provided each month. The more minutes that customers need for their businesses each month, the more expensive the package will be. For example, the smallest package features 40 minutes of various services and the largest package offers 1,000 minutes.
If customers go over their set number of minutes each month, the cost per each additional minute is also determined by the package. The more expensive the package, the less expensive each additional minute will be for overage. For example, each additional minute with the least expensive package will cost the customer $1.15. Each additional minute with the most expensive package will be charged at a rate of $0.90 per minute.
Not only are the pricing for the packages competitive within the market, but they also set a new bar when it comes to features. There are standard features for all plans except the fast start plan, which is the cheapest plan available. These standard features include things like simple call patching and same day service and activation, and even online account management. You will not find these standard features built into the price with any of AAA Communications Inc.'s competitors.
About QTMS by AAA Communications
AAA Communications is a nationwide data center operation focused on Telephone Answering and Tele-Messaging services with a redundancy, security and reliability unmatched by our competition. We are HIPAA Compliant and service a large variety of industries including Doctor and Dental Offices, Hospitals, Nursing Homes, Real Estate Companies, Service Companies, Law Offices and more. For more information about AAA Communications and our services, visit: http://qtms.com.