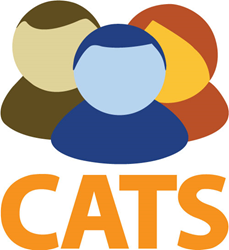 By becoming self-certified, CATS is one step closer to becoming the best software solution for recruiters around the world.
MINNEAPOLIS (PRWEB) December 28, 2017
As part of our continuous efforts to be the most user-friendly applicant tracking software for recruiters around the globe, we are proud to announce that CATS Software is now EU-US Privacy Shield-Certified via self-certification.
"CATS is more than happy to go the extra mile when it comes to our customers and their data," said Product Manager Tony Sternberg. "By becoming self-certified [and compliant with Privacy Shield policies], CATS is one step closer to becoming the best software solution for recruiters everywhere."
What is the EU-US Privacy Shield?
In 2015, the European Union and United States set out to design a framework in which both parties comply with the same data protection policies. Under this new policy, which replaces the International Safe Harbor Privacy Principles, US-based companies agree to comply with EU laws pertaining to data management and collection when working with EU-based clients and businesses. These laws ensure the protection of private data and free and timely resolution for complaints regarding Privacy Shield compliance.
About CATS
CATS Software is a Minneapolis based company that serves over 1,800 companies in more than 70 different countries. Originally conceived as an open source platform, CATS' ATS is a tried and true product, serving recruiters and hiring managers for over ten years. They are pioneers of workflow driven recruitment: highly customizable and intelligent software that accelerates the hiring process. With tools such as resume parsing, a plethora of integrations, and workflow triggers, hiring is made quick and easy by taking away screen time and replacing it with more important, human interactions. In dedicating themselves to listening, understanding, and acting on customer feedback, CATS stands as one of the best choices for an ATS on the market.