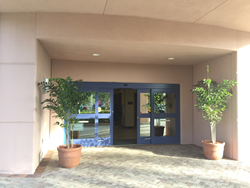 Interventional pain management can prevent addiction to narcotic pain medication in the first place.
WELLINGTON, Fla. (PRWEB) January 08, 2018
Physician Partners of America Pain Relief Group is proud to announce the opening of its Wellington pain clinic, its eleventh Florida location, at 1397 Medical Park Blvd., Suite 140, Wellington, Fla., 33414.
In a region of the country known for treating opioid addiction, PPOA aims to provide alternatives to narcotic pain relievers through interventional pain management. This subspecialty of pain management medicine uses minimally invasive techniques to treat and manage acute or chronic pain. These may include post-surgical discomfort, neck and back pain, cancer pain, arthritis pain and traumatic injury.
"Interventional pain management is the least talked-about option for pain relief, but one of the most effective," said Tracie Lawson, president and COO of Physician Partners of America. "It can prevent addiction to narcotic pain medication in the first place."
Interventional treatment typically includes various injections, nerve blocks, topical and oral medications, and minimally invasive, outpatient surgical procedures. PPOA distinguishes itself by also offering same-day appointments, drug-gene testing for medication compatibility, and intraoperative neuromonitoring (IONM) for surgical safety.
The clinic, scheduled to open Jan. 15, will be supervised by Alejandro G. Tapia, M.D., an interventional pain management physician. Dr. Tapia will also continue seeing patients at PPOA's Boynton Beach location.
The Wellington clinic will operate from 9 a.m. to 5 p.m. Monday through Friday. Patients can call (561) 250-7762 for an appointment. Same-day appointments are also available.
About PPOA:
Physician Partners of America (PPOA) is a fast-growing national healthcare company that manages a wide range of medical practices including interventional pain management, spinal procedures, orthopedics, psychology, personal injury, Workers' Compensation, and AAAHC-accredited ambulatory surgery centers and procedure suites. Its ancillary division includes imaging, intraoperative neuromonitoring, medical supply distributorship, pharmacies, a COLA-accredited high-complexity quantitative toxicology lab and a COLA-accredited pharmacogenomics lab.
PPOA was founded on the idea of strengthening the doctor-patient relationship and improving patient outcomes by acquiring medical practices and employing partner physicians so they can focus solely on the practice of medicine.
PPOA and its affiliates share a common vision of ensuring the safety and well-being of patients, and providing their physician partners the opportunity to focus solely on the practice of medicine. For more information about Physician Partners of America, visit http://www.physicianpartnersofamerica.com.