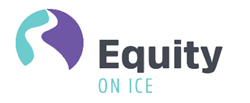 St. Paul, Minnesota (PRWEB) December 28, 2017
An ice rink about to open in St. Paul not only sits atop a newly renovated, former downtown department store will also will be home to a mission that is encouraging children from disadvantaged backgrounds to reach for the top when it comes to their futures, the program's leading partner said today.
Equity on Ice will soon drop the puck on a program led by Capital City Properties, the not-for-profit arm of the Saint Paul Port Authority, to ensure equitable access to the TRIA Rink at Treasure Island Center.
Along with offering at-risk youth all the advantages that the State of Hockey knows come with the sport, Equity on Ice will leverage donations to secure ice time for youth players from the St. Paul community who may not otherwise be able to afford it.
At the same time, additional space at Treasure Island Center – perched on the roof of the former Macy's department store that the Port Authority bought and renovated in partnership with Hempel Companies – will house nonprofit organizations and tutoring space for those most in need.
One of the Port Authority's key partners is the DinoMights youth hockey organization, which for many years has been using the sport in Minneapolis to teach character-building traits and at the same time significantly improve the academic performance of young people from disadvantaged neighborhoods.
"DinoMights has seen firsthand in Minneapolis what a program like this can do," said Sue Gherity, its board chair. The graduation rate for DinoMights since its founding in 1995 is 85% compared to 48% cumulative rate for Minneapolis Public Schools over the same time period.
"We teach kids how to be teammates, how to play together, and we give them physical activity and the incentive to do better in school," Gherity added. "By coming into St. Paul and being provided locker room and classroom space, we can show how the power of hockey can have a bigger impact in the community."
"As an economic development agency, we are encouraged by the long-term impact programs like DinoMights will have on the future of our community. They connect with youth at-risk, providing thesupport that will help these kids increase their odds of graduating high school, finding a good job, and buying a home in Saint Paul," said Lee Krueger, President of the Saint Paul Port Authority and CEO of Capital City Properties.
Always striving to find new ways to connect with and contribute to the city that the Minnesota Wild calls home, the team's foundation is embracing its role with Equity on Ice that is being hosted inside a building that is adorned with a Terrance Fogarty mural on an exterior wall that features the smiling faces of young hockey player's kids from various backgrounds. The Wild announced an $80,000 grant in September that will be paid out over two years to DinoMights to support the expansion of their program into the TRIA Rink in downtown Saint Paul.
"It's exciting to think that an ice rink on top of a closed department store can help our sport connect with kids who are struggling and show them the path to doing better in school," said Minnesota Wild Foundation Executive Director Rachel Schuldt. "As the face of Minnesota changes and as our communities become more diverse, this is a way to make sure that anyone who loves and plays hockey can also experience the love of hockey while also being stronger students."
Equity on Ice is holding a community fundraising event on January 31st at the Treasure Island Center. People attending will have the chance to skate on the TRIA Rink, meet Minnesota Wild players, and take part in other activities to raise additional funds to support the program. To learn more about Equity on Ice and the January 31st event, visit http://www.equityonice.org .
About the St. Paul Port Authority:
The Saint Paul Port Authority is managed by a seven-member Board of Commissioners and raises money for economic development through its nonprofit Capital City Properties. Commissioners are appointed by the mayor to six-year terms, with two seats reserved for City Council members. Its stated goals include improving people's lives by building vibrant communities, to be the premier economic development entity in the country, to be fiscally sound, socially responsible, collaborative, risk taking, innovative, and to act with integrity.
About the TRIA Rink at Treasure Island Center:
TRIA Rink will be the premier location for youth hockey practices, games and tournaments year around. Not only will it be the official practice rink of the Minnesota Wild, it will also be the home rink for the Hamline Pipers hockey programs and utilized by community groups like DinoMights, to provide more people the opportunity to play the great sport of hockey.
# # #