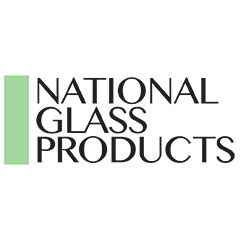 With designers, glass companies, architects, general contractors, and retailers all poised for sustained population and economic growth around Denver, the glass industry needs an efficient and reliable source for glass products
DENVER (PRWEB) January 03, 2018
National Glass Products (NGP), a provider of premium interior glass products and glass fabrication services, is preparing for substantial growth with the addition of industry veteran Tony Eschmeyer as Vice President of Sales and Business Development.
Anticipated population growth in Colorado and a corresponding increase in demand for the beauty and durability of architectural glass products has prompted NGP to implement a multi-phased strategy to meet that demand and expand NGP's footprint in the marketplace.
That multi-phased strategy includes an expansion of its production facilities and product lines such as laminated glass, back painted glass, shower doors, mirrors and more. National Glass Products is also expanding its executive leadership team to rapidly bring those products to the region. In May 2017, NGP announced the addition of ChrismaColor back-painted interior glass to its product line as part of that strategy. Bringing Eschmeyer on board to lead the sales team is the next phase.
"Tony has more than twenty years of building products experience nationally and locally," said David Lehman, President of National Glass Products. "His extensive knowledge of glass products combined with connections within the industry make him the perfect person to lead NGP's sales growth."
The population increase in the area is widely viewed as inevitable. MetroDenver.com reports that the Denver metropolitan statistical area has grown steadily in the last 10 years, and the region's current population of 3.075 million is expected to surge to 3.3 million by 2020.
"With designers, glass companies, architects, general contractors, and retailers all poised for sustained population and economic growth around Denver, the glass industry needs an efficient and reliable source for glass products," said David Uhey, CEO of National Glass Products. "With this strategy we are implementing, and especially now with the addition of Tony Eschmeyer, NGP is well prepared to be a leading supplier in the local and regional market. We have been that source for many years, and we will continue to be."
Find out more at http://www.nationalglassproducts.com.
About National Glass Products
National Glass Products evolved from a family-owned Colorado glass business with more than 27 years of offering the best in interior glass installation. Our strong track record in the glass industry has resulted in a seasoned proficiency in tight tolerances, on time deliveries and attention to detail. Now, National Glass Products operates from this trusted expertise and perspective, to provide our wholesale customers with premium interior glass products.
A skilled team of master craftspeople, state-of-the-art equipment and a dedication to customer service combine to deliver tempered, painted, fabricated, and Maverik™ laminated glass to your specifications and lead times. In addition to the finest quality glass products, we keep our glass inventory fully stocked with a wide assortment of staple and specialty mirror glass products from Walker Glass. We carry aluminum framed, semi frameless, and completely frameless glass shower doors from our respected Summit Shower Doors product line. Our back painted glass product, ChrismaColor™, provides a modern and durable alternative to tile and laminate that can be matched to custom colors and paint from most major paint companies.
From custom fabrication and tempered glass to heavy shower doors, back painted glass, and laminated glass, National Glass Products is the foremost choice in interior glass services and product innovation. Find out more at http://www.nationalglassproducts.com.