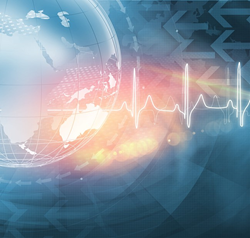 Business leaders that leverage these developments are more likely to prosper in the new year.
HOBOKEN, N.J. (PRWEB) December 28, 2017
A NYC area business technology consultant and MSP recaps 2017 business IT (information technology) developments in a new article on the eMazzanti Technologies website. The firm cites numerous cyber-attacks and cyber-security challenges as the major IT story of the year.
In the informative article, the company also identifies small business cloud computing, new and updated Microsoft technologies, and increasing Internet of Things (IoT) usage as significant developments. A brief look ahead to 2018 with advice for business leaders concludes the business technology review.
"Protecting business assets and technology to drive increased revenues got our attention in 2017," stated Jennifer Mazzanti, CEO of eMazzanti Technologies. "Business leaders that leverage these developments are more likely to prosper in the new year."
Below are a few excerpts from the article, "2017 Business IT: The Year in Review."
"For small and midsize business owners, 2017 brought a greater awareness of cyber-security. Cloud computing and the Internet of Things (IoT) moved further into the mainstream. And, a host of new and improved tools streamlined the way we do business. To sum it up, 2017 business IT generated headlines and opportunities."
Cyber-security in the News
"While businesses reeled from WannaCry ransomware and its cousins, Equifax announced that hackers had gained access to the personal data of 143 million Americans. Prompting additional caution, experts warned that cyber-criminals would increasingly focus their attacks on small business..."
Microsoft Powers Business
"Looking at business tools, 2017 brought exciting improvements and new products from Microsoft designed to expand creativity and productivity. Along with 3D capabilities and enhanced digital inking, the Windows 10 Creators Update delivered welcome advances in security."
"Rolled out in late 2016, Microsoft Dynamics 365 provided small-business-friendly accounting and business management capabilities. Cloud-based and customizable, this upgrade to Microsoft's CRM/ERP system offers powerful, integrated features for businesses of any size."
Secure and Prosperous in 2018
With migration to the cloud and adoption of the IoT accelerating, securing business data has become the top IT priority. If 2017 is any indication, cyber-attacks will continue to drive 2018 cyber-security advancements and adoption. The IT security experts at eMazzanti technologies stand ready to assist businesses in bolstering their defenses.
Though often intimidating, the dizzying pace of advancement need not leave business leaders scrambling to adopt new revenue-enhancing technologies. eMazzanti's business technology consultants assist business leaders with the development of sound strategy to maximize the return on technology investments.
Related resource information:
Cyber-security for Municipalities: Balancing Risk and Budget
IoT Home Technology Comes of Age
About eMazzanti Technologies
eMazzanti's team of trained, certified IT experts rapidly deliver retail and payment technology, digital marketing services, cloud and mobile solutions, multi-site implementations, 24×7 outsourced network management, remote monitoring and support to increase productivity, data security and revenue growth for clients ranging from law firms to high-end global retailers.
eMazzanti has made the Inc. 5000 list eight years running, is a 2015, 2013 and 2012 Microsoft Partner of the Year, 2016 NJ Business of the Year, 5X WatchGuard Partner of the Year and one of the TOP 200 U.S. Microsoft Partners! Contact: 1-866-362-9926, info(at)emazzanti(dot)net or http://www.emazzanti.net Twitter: @emazzanti Facebook: Facebook.com/emazzantitechnologies.