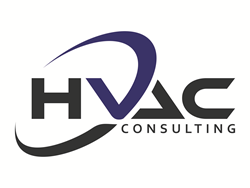 As a former adjuster, I realized that simplifying the HVAC claims process benefits both the policyholders and insurance companies. We started this service to deter fraud and accelerate the settlement process.
CHARLOTTE, N.C. (PRWEB) January 03, 2018
ZAP Consulting, already performing electronics inspections nationwide, entered the HVAC market in 2013 to assist Florida-based clients with air conditioning claims. Since then, ZAP's certified technicians have covered the southeast with fair and quick HVAC equipment evaluations.
This division, now reborn as HVAC Consulting, is ready to ease the commercial and residential claim process across 13 states – new to the map for 2018: Texas, Oklahoma, Arkansas, Louisiana, Mississippi, and Kentucky. (See full coverage map)
HVAC Consulting was founded on the same principle as ZAP – facilitating a quick claims settlement process through an unbiased approach. Founder and CEO Jason Rankin stated, "As a former adjuster, I realized that simplifying the HVAC claims process benefits both the policyholders and insurance companies. We started this service to deter fraud and accelerate the settlement process."
ZAP, founded in 2010, is a trailblazer in the electronics consulting industry. ZAP continues to evolve to build the best experience for each client. (ZAP website)