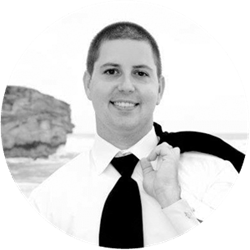 Google Adwords makes money for clients - it is not an expense, it is promotion to earn income
MESA, Ariz. (PRWEB) January 08, 2018
Joshua Jacoby and his My Favorite Web Designs team can program and develop websites in almost any web language and on any platform. They provide everything in-house, and maintain a balance between cost effective website design and top-reviewed customer service and design work.
With more than 10 years of Web Design, Search Engine Optimization and Search Engine Marketing experience, Joshua Jacoby is the owner of My Favorite Web Designs. My Favorite Web Designs Google Adwords services makes the latest in paid advertising strategies available to clients.
My Favorite Web Designs clients calculate the price points at which they make money on getting leads. This comes from finding the niche where there is good client profit in the Google Adwords auctions system.
Once qualified traffic is going to the client's website, what remains is to turn this traffic from leads into customers. Making that conversion is how success with paid advertising is measured.
"Google Adwords makes money for clients - it is not an expense, it is promotion to earn income," said Joshua.
My Favorite Web Designs has more positive Google reviews than any other Mesa - Chandler - Gilbert - Phoenix local company in the Web Design, Google Adwords, Search Engine Optimization and Search Engine Marketing business categories because of delivering results for clients.
ABOUT MY FAVORITE WEB DESIGNS
Josh Jacoby has done Google training to the level of Google partner and personally researched and validated the marketing programs at My Favorite Web Designs based on his ongoing research.
My Favorite Web Designs
1006 N 92nd Cir
Mesa, AZ 85207
480-335-1330
https://myfavoritewebdesigns.com
https://facebook.com/myfavoritewebdesigns
https://www.linkedin.com/company/my-favorite-web-designs
https://twitter.com/arizonawebsite
https://plus.google.com/+Myfavoritewebdesigns
https://www.youtube.com/user/myfavoritewebdesigns