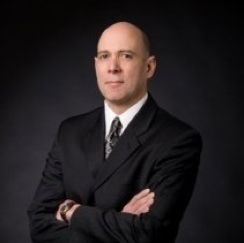 Trust and integrity with the advisor communities.
BASKING RIDGE, NJ (PRWEB) February 07, 2017
OptionsPlay, LLC, a leading invest-tech company providing platforms for individual investors, discount brokers, advisors and asset managers, announces today a formal partnership with Grigoletto Financial Consulting, led by Alan Grigoletto. As one of the leading authorities on options and compliance, Grigoletto brings his expertise in trading, education and consulting with the most sophisticated investing firms and government regulatory bodies to the OptionsPlay platforms.
"Alan is a leader in the options industry and has built a strong reputation of trust and integrity with the investor and advisor communities both in the US and Canada," said Mark Engelhardt, OptionsPlay CEO. "With all of the new regulations advisors must adhere to, Alan is clearly the leading expert and will work with both OptionsPlay and our wealth advisor clients to assure our platforms provide the best tools for advisors now and in the future. There is an overwhelming need for advisors to provide their customers' higher, risk-managed returns while maintaining compliance with all of the regulatory requirements, including the forthcoming DoL, making it a perfect time for OptionsPlay and Alan to work together."
Grigoletto has more than 35 years of expertise in trading and investments as an options market maker, stock specialist, institutional trader, portfolio manager and educator. Formerly the portfolio manager for both the S&P 500 and MidCap 400 portfolios at Hull Transaction Services, SVP of Boston Options Exchange and head of options education at the Options Clearing Corp (OCC), he has considerable expertise in portfolio risk management as well as strong analytical skills in equity and equity-related (derivative) instruments.
"I have devoted my career to the responsible use of options," said Grigoletto. "OptionsPlay is the perfect tool to give investors of any level the confidence and ability to initiate options positions as a trading, income or hedging strategy while understanding the associated risk and reward. With OptionsPlay's extensive client base and market acceptance in the wealth and self-directed areas, I am confident I can help them grow even further. OptionsPlay has a clear vision of their future and I plan on being a key driver."
The OptionsPlay platform provides advisors and individual investors with consistently higher returns through its automated income strategies, noting over 85% winning strategies with an overall average of more than 6% additional return over the underlying stock performance. With the growth in digital investing and the deadline for the DoL fast approaching, firms are searching hard for ways to provide their clients with higher returns that are compliant with all regulatory requirements. OptionsPlay forces compliance through its rules-based approach.
OptionsPlay offers a suite of solutions, helping all types of investors and advisors to produce the most optimized returns from their client portfolios. In addition, OptionsPlay provides:

Optimized Income Generation to meet your client or company's investment requirements
Increased AUM by generating additional yield on existing assets
Assured Compliance with your firm, client and DoL regulations through customizable risk management.
Automated Portfolio Alerts delivered to your inbox daily
Optimized Position Risk Management identifying optimal times to generate additional income or protect against assignment due to factors including dividends
To learn more about OptionsPlay, visit http://www.optionsplay.com
About OptionsPlay, LLC
Headquartered in Basking Ridge, NJ, OptionsPlay is a highly successful invest-tech company, bringing a new level of innovation to financial services, with the common goal of transforming the way investors think about trading. OptionsPlay Ideas and OptionsPlay Portfolio are products in a suite of OptionsPlay tools, providing automated optimized trade entry and portfolio management. The mission of OptionsPlay is to bring the analytical tools and trading techniques of Wall Street options traders into powerful and easy-to-use solutions for all investors. Financial institutions can implement OptionsPlay products to generate new revenue and build stronger customer relationships. For more information visit http://www.optionsplay.com or contact us at 855-557-5297.
About Grigoletto Financial Consulting
Alan Grigoletto is CEO of Grigoletto Financial Consulting. He is a business development expert for elite individuals and financial groups. He has authored financial articles of interest for the Canadian exchanges, broker dealer and advisory communities as well as having written and published educational materials for audiences in U.S., UK, Italy and Canada.
Options involve risk and are not suitable for all investors. Before considering any option transaction, please read Characteristics and Risks of Standardized Options.