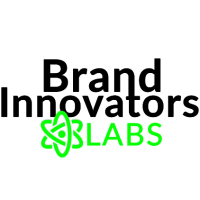 "Increasingly, leaders of major brands are realizing that macro dynamics are disrupting their tried and true playbooks," said Amish Tolia, Brand Innovators Labs co-founder and managing partner.
Chicago, IL (PRWEB) March 15, 2017
Brand Innovators Labs, an affiliate of Brand Innovators that accelerates business through disruptive digital transformation and relationship building services in the areas of marketing and innovation, announced at SXSW Interactive the launch of Labs Growth, a new service that accelerates the development of growth stage companies through strategic advisory and access to connections with blue chip brands.
Brand Innovators Labs' team has a track record of success advising major brand clients on how to successfully work with startups and growth stage companies to capture emerging opportunities. The launch of Labs Growth is the culmination of the team's years of experience bringing innovative solutions to market and an understanding of best practices in win-win relationship development. Labs Growth is providing growth stage companies with the expertise and relationships the firm has developed – which will act as a catalyst for disruptive innovation.
"I can say definitively that Brand Innovators Labs changed the face of marketing," said Mark Burrell, co-founder, [Tongal, a disruptive growth-stage company with offices in Los Angles, New York City and Cincinnati. "By creating a non-threatening, informal environment that holds strong to its foundation of marketers first, they've enabled conversations to take on a new breath of underground coolness, and managed to stand out from the crowd by providing a first-hand look into the spaces of organizations that are leading the way on innovation. May the journey continue."
Industry leading companies rely on investments in emerging technology to maintain and increase their market share. Through this new service, the Labs' team of veteran business builders assesses the market to identify ideal growth stage digital companies that help blue chip brands navigate and capitalize on disruptive trends, and then implement a bespoke roadmap to help those solution providers achieve explosive growth.
"Increasingly, leaders of major brands are realizing that macro dynamics are disrupting their tried and true playbooks," said Amish Tolia, Brand Innovators Labs co-founder and managing partner, "and that imbuing their ranks with the working culture startups and growth stage companies foster, along with adoption of their technologies, is critical."
Brand Innovators Labs has had success collaborating with leading venture investors to identify game changing companies, and intends to continue building on this strategy.
"Teams building innovative solutions in the digital marketing industry face the challenge of having to form real, meaningful relationships directly with brand clients; people who are strapped for time and faced with a never ending stream of things to learn," said Lon Chow, partner, KDWC Ventures. "BI Labs' ability to help growth stage companies cut through the noise and develop warm, win-win strategic relationships can lead to breakout success."
"Labs team members have been trusted advisors to Dstillery for more than five years. In those years they have built a strong community of brands and have continuously helped us break new business and introduce new solutions to their network," said Andrew Pancer, COO, Dstillery. "They serve as an important piece of our sales and marketing strategy."
About Brand Innovators Labs
Founded in 2013, Brand Innovators Labs is an innovation advisory that accelerates business growth through digital transformation and relationship building. The firm's team leverages a diverse set of skills honed through the experience of a range of successful entrepreneurial endeavors, and the Brand Innovators community, to help major brands and growth stage companies connect and create value together. The firm serves clients throughout the US and Canada. To learn more about Brand Innovators Labs, please visit http://www.brandinnovatorslabs.com.
About Brand Innovators
Founded in 2011, Brand Innovators is one of the world's largest and most engaged communities of brand marketers. With more than 15,000 professionals from Fortune 500 and other leading brands throughout North America and the United Kingdom, Brand Innovators produces more than 100 events annually which provide brand marketers with continuing digital education and intimate peer-to-peer networking opportunities. Its events are underwritten by more than 100 "best-of-breed" growth stage and established digital media and advertising technology companies including AOL, Bitly, Google, Outbrain and many more. The Brand Innovators Advisory Board includes some of the most innovative brand marketers and "change agents" who are driving the digital marketing and media industry. For more information, please visit http://www.brand-innovators.com.