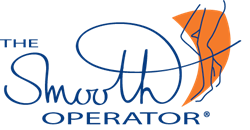 When developing The Smooth Operator ®, we have always striven for the highest level of research. There is no magic—just good science.
Palm City, Florida (PRWEB) April 03, 2017
A recent study, published in peer-reviewed medical journal Cutis, features research from Dr. Paul J. Roubal et al, whose discoveries have resulted in the first at-home cellulite reduction solution that is scientifically proven to work. The product, called The Smooth Operator, provides a non-invasive and cost-effective solution for eliminating cellulite at home without disrupting a woman's lifestyle.
According to the study, participants with mild to severe cellulite were engaged in an "8-week, twice-weekly treatment protocol" for 18-24 minutes per treatment without making any changes to their daily lifestyles. It describes a noninvasive mechanical treatment for women with cellulite, evaluating the safety and effectiveness of a technique that utilizes a unique patented device for the reduction of the visible appearance of cellulite. At the end of the study, independent board-certified plastic surgeons evaluated the participants. They reported a notable reduction in the appearance of cellulite.
In an interview about his research, Dr. Roubal stated that, "We know that many women have been disappointed in the past by treatments that have made promises and then didn't deliver. This is why, when developing The Smooth Operator ®, we have always striven for the highest level of research." He concluded that, in the treatment of cellulite, "There is no magic—just good science."
The Smooth Operator ® is produced and released by American manufacturing company Paul's Engineering, Inc. Although it is currently in its proof of concept phase, limited quantities are already available, and full production will be underway this summer. Manufacturing will take place exclusively in the United States by an all-female team.
The peer-reviewed research is available online by navigating to MDedge.com/cutis/article/119124/aesthetic-dermatology/noninvasive-mechanical-treatment-reduce-visible/.
U.S. Patent No. 9,278,044
About Dr. Paul J. Roubal
Dr. Roubal has been an avid and renowned researcher in the fields of anatomy and physical therapy for over 40 years. An anatomist by practice and an inventor by passion, he first took an interest in finding a solution to cellulite reduction when, in 2007, a frustrated patient came to him with concerns about cellulite that wouldn't disappear despite leading a healthy lifestyle. Dr. Roubal made it his mission to find a safe and effective solution for patients like that, and after years of research, his findings have come together in The Smooth Operator ®.
For more information, please contact:
Claire D. Roubal
844-766-6841
claire(at)thesmoothoperator(dot)com