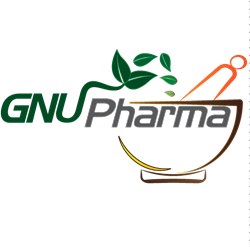 In the future we will think of flavonoid combinations as being very similar to how we consider vitamins and minerals now.
Owasso, OK (PRWEB) April 19, 2017
In its continuing development, GnuPharma Corp (http://www.gnupharma.com) is announcing some important milestones around four major goals: protecting its science with patents, gaining credibility for a new scientific treatment model; developing new products for other companies and for consumers; and building sales relationships.
The company's science concerns the importance of plant based flavonoids in our daily diet. While most of us recognize the value of herbs and botanical products, GnuPharma's is developing new products that work within a new therapeutic and predictive model. Chip Paul, Founder and Chief Scientist at GnuPharma Corp says, "In our world, it turns out that you need plant based flavonoid resources to be healthy and happy. Without them our body's begin to break down along genetic or trauma pathways. With them we see that the body has an amazing ability to heal itself. In the future we will think of flavonoid combinations as being very similar to how we consider vitamins and minerals now."
During February of 2017, the company filed a Patent Application with the U.S. Patent Office to protect Mr. Paul's new therapeutic model and its dynamics. Dr. Lindsay Moore, the Founder of KLM, Inc. in Boulder, Colorado commented on the patent, "Mr. Paul's invention is really quite remarkable. His research into the endocannabinoid system marks the beginning of a whole new approach to diagnosing and treating disease with natural herbal and botanical substances." Dr. Moore was one of the original founders at Celestial Seasonings, and is a former Adjunct Professor of Law at George Washington University Law School in Washington, D.C.
GnuPharma is not alone in its thinking and has recently added to its scientific depth by adding a University of Mississippi Researcher to it advisory council. "I am excited to be working with an independent minded company like GnuPharma which has so much potential. Along with advising on the science, part of what I will be doing is helping to guide the company's research opportunities," said Dr. David Colby.
Last summer, GnuPharma Corp introduced capsule based herbal products to marketplace. Three of GnuPharma's capsule based products (Relief, Stress, Fit) have been selected by a pharmaceutical sales company, NutrECS (http://www.nutrecs.com) to sell side by side with traditional pharma medications. "We did a lot of vetting with the GnuPharma products and we are stunned by their ability to do exactly what they say they will do. We are excited to have them in our lineup and feel they offer "equally good" if not a better options for physicians. Physicians are demanding natural and organic solutions and we intend to give it to them," said Ed Wagner, CEO of NutrECS (http://www.nutrecs.com).
The capsule based products have also been selected by a Tulsa area Chiropractor, "We are seeing tremendous results with GnuPharma products. Our patients like the fact that the products are 'food based' and very safe. It is an added bonus to finally have a natural supplement that works in a predictable and consistent way," said Dr. Tracy Standridge.
The company is also rolling out products forinto the retail consumer market with a much more diverse offering. Cynthia Paul, President of GnuWellness, LLC (http://www.gnuwellness.com), commented on the new developments, "GnuPharma has given us their capsule based products, an herbal product that potentially could replace herbal nicotine, and the entire product line in different delivery forms such as teas, inhalable aroma therapies, and essential oils. We have designed our retail offering from these products and developed treatment systems. We have a complete system for occasional pain relief which includes the Relief capsules, the Relief tea, and a relaxing Relief aroma therapy."
GnuPharma Corp is an Oklahoma based company founded in 2015. More about the company can be found at http://www.gnupharma.com.