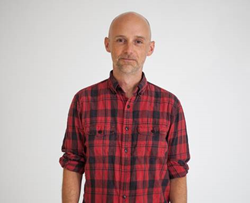 "We established Circle V to celebrate the undeniably positive impact Veganism has on our planet and every being on it. Through music, we hope we can create change." - Tony Kanal
Los Angeles, CA (PRWEB) September 12, 2017
Mercy for Animals and Spaceland Presents are pleased to announce the 2nd annual Circle V, taking place on Saturday, November 18th at The Regent Theater in Downtown LA. Circle V will feature a diverse lineup of genres with performances by Raury, Reggie Watts, DREAMCAR, Waka Flocka Flame — and, returning to the stage for the second time, Moby.
Co-founded by longtime vegan activists Moby and Tony Kanal (DREAMCAR / No Doubt), "We established Circle V to celebrate the undeniably positive impact Veganism has on our planet and every being on it. Circle V aims to educate about the plight that animals undergo for food, clothing, experimentation, and entertainment. Through music, we hope we can create change, said Kanal, I'm excited to help launch our second Circle V, as well as to play on stage with my new band DREAMCAR."
Circle V, will feature discussion panels with renowned keynote speakers and expert chefs, live music and DJ's alongside vegan food and drink vendors and an exclusively vegan beer garden for those who are 21+. Proceeds from the event will benefit Mercy for Animals to support their work in ending animal exploitation. Tickets to this special event will be available for sale on Tuesday, September 12th at 10 am. Purchase tickets HERE. Ticket price starts at $35 - $150
Curated by Mercy For Animals, speaker panels comprised of "vegan lifestyle luminaries" will take place in the Regent Theater during the day. Discussions focusing on athletes, inspiration, chefs, the future of food, social media, and animal rights will feature activists advocates the likes of Kat Von D (Artist & Activist), Kenny Anderson (Professional Skateboarder), and Ethan Brown (Founder of Beyond Meat). This year's Circle V features more than 50 speakers representing different paths to animal liberation. Ticket holders will spend a delicious day amongst like-minded people such as:
PLANT BASED CHEFS
Roberto Martin, Ayinde Howell, Chef Babette, Hayley Marie Norman,
Heather Bell & Jenny Engel - SporkFood
ANIMAL RIGHTS
Mark Thompson, Nathan Runkle, Kat Von D, Mark Ching, Ingrid Newkirk
VEGAN ATHLETES
Tonya Kay, Dotsie Bausch, Alexandra Paul, John Lewis - aka Badass Vegan, Kenny Anderson, Brian Turner.
LIFESTYLE INSPIRATION
Kathy Freston, Genesis Butler, Rich Roll, Simone Reyes, Kip Andersen
SOCIAL MEDIA
Whitney Lauritsen - aka Eco Vegan Gal, Jasmine Briones - aka Sweet Simple Vegan, Tim Moore - aka VeganFatKid, Kalel Smith, Jayde Nicole, Berto Calkins - aka Tatted Vegan
FUTURE OF FOOD
Bruce Friedrich, Ethan Brown, Chris Kerr, Miyoko Shinner
In partnership with Eat Drink Vegan, Circle V features an incredible selection of vegan food and beverage vendors, alongside well known, beloved chefs, whipping up culinary creations to wow any pallet. Confirmed vendors include: Ridiculous Baking Co, Little Pine, Donut Farm, Plant Food For People, Mama's International Tamales, Word Of Mouth Truck, Sage Vegan Bistro & Brewery, Señoreata, Baby Love Sweetery, Mandoline Grill, Clean South LA, Charlie's Brownies, Azla Vegan, Donut Friend, Taqueria La Venganza, Yoga-urt, Sun Cafe, Cup My Cakez, The Shugah Mama, Alpha Foods, and Pizzanista with more to come.
For 21+ beer lovers, Circle V will include an exclusively Vegan Beer Garden featuring samples of signature vegan brews from over 20 breweries including: MacLeod Ale Brewing Co, Angel City Brewery, 101 Cider House, Transplants Brewing Company, Baja Brewing Company, Lagunitas Brewing Co, Indie Brewing Company, and Boomtown Brewery with more to come.
A non-alcoholic vegan kombucha garden, vegan vendor village and Circle V signature event sponsors including Califia Farms will also be on hand to sample and sell their amazing wares.
Circle V
Saturday, November 18, 2017
Website:http://circlev.com/
On Sale: Tuesday September 12th @ 10am PT
The Regent Theater
448 S. Main Street
Los Angeles Ca, 90013
ABOUT CIRCLE V
Circle V has a simple mission: to promote animal rights. Appealing to vegans and non-vegans alike, this year's event will have live music and DJs, vegan food and beverages (beer gardens as well as non-alcoholic kombuchas), speaker panels, a vegan vendor village and more! Circle V is about inclusivity, celebrating our message with our vegan family but also bringing animal rights issues to the masses and inviting all to be a part of our community and mission.
ABOUT MERCY FOR ANIMALS
Mercy For Animals is dedicated to preventing cruelty to farmed animals and promoting compassionate food choices and policies. Imagine a world free of cruelty, the world in which we nurture our bodies, minds, and spirits with wholesome, healthy food that is kind to animals and sustainable for our planet. MFA believes that the world is possible. In fact, it is inevitable if we work together to elevate humanity to its fullest potential.
ABOUT SPACELAND PRESENTS
Spaceland Presents is one of the premier independent club promotion and event companies whose resumé includes early shows by the White Stripes and Arctic Monkeys. Spaceland Presents has long been known as an innovative concert promoter blending unique cultural institutions with live musical performances for audiences to enjoy. Spaceland produces Desert Daze music festival, Twilight Concert Series at the Santa Monica Pier, MOCA Music, and Levitt Pavilion's Summer Concert Series, in addition to booking the musical talent for "First Fridays" at The Natural History Museum. Spaceland Presents is the sister company to Los Angeles music venues The Echo and Echoplex, and The Regent Theater in downtown Los Angeles.
Circle V is proud to be a part of a thriving vegan scene in the city of Los Angeles.
Rock On!