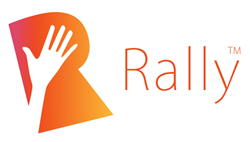 Rally's mission is to grow the size and skill level of the Recruitment Marketing community by attracting more marketers to recruiting and 'upskilling' more recruiters with marketing acumen, to boldly and confidently lead their companies forward.
Boston (PRWEB) September 27, 2017
A new online community forum is bringing together recruiting and marketing professionals to help their companies recruit today's socially engaged and digitally connected candidates. Rally™ Recruitment Marketing is crowd-sourcing the best ideas, expert advice and product reviews from Human Resources, Talent Acquisition and Marketing practitioners, so they can adopt new strategies and technologies that will advance their careers and give their companies a recruiting edge.
There's a major shift happening in how people look for jobs. Today's candidates discover employers the same way consumers find restaurants: searching online and getting recommendations. Marketers need to communicate with candidates, not only customers, and recruiters need the same know-how as marketers to break through the noise. Those lacking skills in employer branding, digital marketing and social media will lose the war for talent, putting their careers and their companies at a disadvantage.
Traditional resources in B2C and B2B marketing don't address the unique audience of candidates and the process of recruiting. In addition, resources in HR and TA aren't keeping up with new tactics like SEO and PPC or teaching the skills needed to use new technologies such as candidate relationship management (CRM) systems and recruitment marketing platforms (RMPs).
To address this need, Rally will advance the emerging practice of Recruitment Marketing with:

"There's a widening gap between what candidates expect, what businesses need and what Recruiting and Marketing deliver – but we can solve this challenge by bringing the expertise of recruiters and marketers together," said Rally Founder Lori Sylvia. "Recruitment Marketing is a new discipline that can bridge this gap, bringing a creative- and analytics-based skillset to promoting a company as an employer. Rally's mission is to grow the size and skill level of the Recruitment Marketing community by attracting more marketers to recruiting and 'upskilling' more recruiters with marketing acumen, to boldly and confidently lead their companies forward."
Free Resources for Professional Development – Inaugural Sponsors
Rally has received industry-wide endorsements from leading technology and service providers that support Rally's mission to bring marketing practices to recruiting. The Rally community is open to everyone, thanks to inaugural sponsors: Clinch, Stories Incorporated, The Muse, TMP Worldwide and Workable.
Clinch:
"Recruiters need to think - and use technology - like marketers in order to make the candidate experience highly personalized. A poor candidate experience risks not only missing out on recruiting the best talent, but turning neglected candidates into brand detractors, damaging the business overall," said Patrick Doyle, Co-founder at Clinch. "With new technologies emerging all the time, it's more important than ever for TA to have a trusted source to cut through the buzz and find actionable solutions. Rally will provide an invaluable resource for recruiters to learn from their peers about the strategies and technologies that are truly effective for personalized recruiting of today's candidates."
Stories Incorporated:
"Today's candidates want to read more than a job description. They want to know what an employer stands for and what it's really like to work there," said Lauryn Sargent, Partner and Co-founder of Stories Incorporated. "We believe that the recruiting challenge is also a marketing challenge, and that marketing strategies will play a key role in the future of recruiting. We're proud to sponsor Rally's mission to bring skills like storytelling and content marketing to talent acquisition, to help employers become authentic communicators of their brand value and differentiate themselves among competitors."
The Muse:
"As the talent acquisition landscape continues to evolve, it's more important than ever for HR professionals to adopt marketing best practices," said Kathryn Minshew, Founder & CEO at The Muse. "We're here to make the world of work more human and we want to help companies tell their employer brand story in a way that's authentic and meaningful. Rally Recruitment Marketing is strongly aligned with our mission and we're thrilled to support them as they share best practices and insights to stay ahead of the curve."
TMP Worldwide:
"Through working with market leaders in every industry, we've learned that successful CEOs understand that their employer brand is just as important as their corporate brand. Recruiting is the responsibility of the entire C-suite, if not the entire company, and CEOs expect that their Marketing and HR teams are working together to help the company attract the best talent," said Michelle Abbey, President and CEO of TMP Worldwide. "HR and TA leaders that adopt this mindset and not only partner with Marketing but learn from them will position their careers and their companies for growth. Through Rally, the Recruitment Marketing community has the opportunity to come together to lead that change."
Workable:
"With the U.S. unemployment rate the lowest it's been in 20 years, companies of every size in every industry have key jobs going unfilled. Recruiting quality candidates will require new technology to provide a better candidate experience and improve the process. But it also will require new recruiting strategies for identifying candidates earlier and nurturing relationships over time," said Nikos Moraitakis, CEO of Workable. "Rally addresses this critical need by giving talent acquisition professionals the skills to market their employer brands and communicate with candidates at the top of the recruiting funnel, so they can help their employers compete for and win talent in the NEXT 20 years."
Wide Industry Support for Rally
In addition to Rally's Sponsors, 14 more recruitment marketing technology vendors are supporting the community by sharing Rally's educational content with their customers and followers: Appcast, AppVault, Beamery, CareerArc, Glassdoor, gr8 People, iCIMS, NextWave Hire, Phenom People, Recruitics, SmashFly, Symphony Talent, Talentegy and Yello. Read what Rally's sponsors and supporters are saying.
To learn more about Rally Recruitment Marketing and to join the community, visit https://rallyrecruitmentmarketing.com.
About Rally™
Rally™ Recruitment Marketing is an online community forum where the best Recruitment Marketing ideas are learned and shared to educate and empower you to lead the future of talent acquisition. Rally with us at https://rallyrecruitmentmarketing.com.
Media Contact:
Liza Colburn, Crescendo Comm. liza(at)crescendocc.com, 781-562-0111