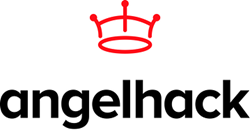 We're excited to join AngelHack's Global Series and reach their massive developer ecosystem in different regions around the world, empowering entrepreneurs to start great companies
San Francisco, CA (PRWEB) March 09, 2017
Today AngelHack announced its 10th Global Hackathon Series, encouraging the world's largest and most diverse community of developers to Commit To Your Code through a series of hackathons in partnership with nonprofit arm Code for A Cause and sponsored by AWS, BlueChilli, HPE, Nairobi Tech Week, Apps4All, HERE, IBM Strong Loop and more. Over the past five years, AngelHack has organized more than 300 hackathons, sourcing the top one percent of developers worldwide and accelerating their projects into full-fledged companies. This year's Series is also increasing the scale of its social impact mission, introducing the Commit To Your Cause initiative partnering with local nonprofits in each city the Series visits.
"I joined AngelHack with the specific goal of implementing social impact into everything that we do, building on my experience in the philanthropic sector," said Rachel Katz, Director of Social Innovation at AngelHack, "Commit to Your Cause is a continuation of that goal, designed to inspire our community to use their skills for good, and to shine a light on other important social impact organizations and initiatives across the globe."
Running from March through July 2017, AngelHack's 10th Global Series will host events in Asia, Europe, the Middle East, the U.S, Australia, and more. The series will return to cities including Nairobi, Sri Lanka, and Sydney - each the source of some of the most successful startups from last year's Series, including HypeHash that secured investment and interviews from Right Side Capital Management at 2016's Global Demo Day after graduating from AngelHack's HACKcelerator program following the series. Commit To Your Code will also be launching in for the first time in new markets this year, including Atlanta, Kaliningrad, and Afghanistan.
"We're excited to join AngelHack's Global Series and reach their massive developer ecosystem in different regions around the world, empowering entrepreneurs to start great companies," said Sebastien Eckersley-Maslin, CEO of BlueChilli, one of the Global Sponsors for the event. He added, "We often find it is commitment that is the barrier between an entrepreneur and their success, so we're thrilled to be a part of the movement."
AngelHack's 2016 Series hit 61 cities worldwide and sourced 1,048 projects, including a range of social-impact driven projects as a result of a Code 4 Impact Challenge. With past themes like The Whole Developer, Thoughts Become Things, and Anyone Can Code; AngelHack aims to continually challenge their community of developers, designers, and entrepreneurs to Commit To Your Code and in turn commit to the projects they create, the team they create it with, themselves, and the prospect of making a positive impact on the world. For a full list of cities for AngelHack's 10th Global Series, visit: http://angelhack.com/events and use code: "angel10hack" for a discounted ticket. To learn more about the Commit To Your Cause initiative, including eligibility, rules, and how to get nominate your favorite non-profit to receive a pro-bono sponsorship to host a hackathon challenge in your city click, here.
For more information on attending or sponsoring AngelHack's 10th Global Hackathon Series: Commit To Your Code, contact Kelsey at (415) 754-0261 or email her at: kelsey(at)angelhack(dot)com.
About AngelHack:
AngelHack, a female-owned, female-majority company is the world's largest and most diverse developer ecosystem, helping to drive open innovation of tech products, platforms and brands with extraordinary smarts, scale and speed. Known as pioneers of global hackathons for more than five years, AngelHack's 125,000+ developers, designers, and entrepreneurs around the world compete to build, test and launch new solutions over the course of a weekend. The HACKcelerator program and other education initiatives connect ambitious developers with thought leaders and experienced entrepreneurs to help them become more versatile, entrepreneurial and successful as change-makers.