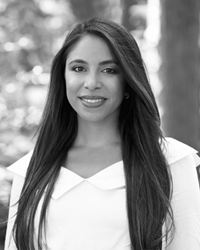 (PRWEB) June 19, 2017
Haute Residence welcomes New York-based realtor Alyssa Soto Brody to its exclusive network of real estate leaders.
Leading the Alyssa Soto Brody Team at the tech-savvy Compass real estate agency, Brody has earned praise for her realtor acumen. As a Licensed Real Estate Salesperson, often featured in various media publications, Brody is a trusted partner for sellers, buyers and investors alike.
Brody's career flourishes on her various capabilities. A real estate attorney, who graduated with honors from New York Law School, Brody possesses legal expertise that makes her an invaluable asset in clinching deals. Experienced in development and marketing, she conceives creative selling strategies and supports them with data to reap success. As a result, Brody has reaped multiple sales records.
Accompanying Brody's noted professionalism is her amiable personality. Intelligent, nimble and trustworthy, she thrives on connecting with people and turning their real estate dreams a reality.
About Haute Residence:
Designed as a partnership-driven luxury real estate portal, Haute Residence connects its affluent readers with top real estate professionals, while offering the latest in real estate news, showcasing the world's most extraordinary residences on the market and sharing expert advice from its knowledgeable and experienced real estate partners.
The invitation-only luxury real estate network, which partners with just one agent in every market, unites a distinguished collective of leading real estate agents and brokers and highlights the most extravagant properties in leading markets around the globe for affluent
buyers, sellers, and real estate enthusiasts.
HauteResidence.com has grown to be the number one news source for million-dollar listings, high-end residential developments, celebrity real estate, and more.
Access all of this information and more by visiting: http://www.hauteresidence.com