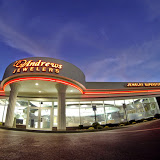 Retailers are scrambling to find ways to increase e-commerce business. I want no part of it and see an amazing future for retailers that embrace their traditional retail heritage.
Buffalo, NY (PRWEB) April 20, 2017
The bridal focused diamond jeweler in Buffalo NY insists that there is a future for bricks and mortar stores. Scores of retail analysts believe that the future of retailing is doomed. For non-believers, you only have to turn to regional diamond expert Andrews Jewelers.
While many established national retail brands are swimming for their lives, a local yet very successful retail jewelry store has lots of exciting things happening. It's clear this is nothing new for a company with a rich history of success, but it certainly means more when once-powerful retailers are crumbling all around it.
"Managed decline seems to be the buzz words in the retail stratosphere, but that is the furthest thing from my mind right now." states Andy Moquin owner and founder of Andrews Jewelers. "We see an amazing opportunity in what is happening with the retail shopping landscape." Moquin believes that that the paradigm shift in shopping habits occurring right now has only helped him see more clearly. This is the driving force behind his latest product called the Andrews Allure.
Moquin describes the product as the most exciting offering his company has developed in its 20 year existence. "While my retail counterparts are swimming for their lives, I am busy looking for ways to provide my customers with innovation." says Moquin. Andrews Jewelers will tout the Allure Diamond as one of most brilliant diamonds available anywhere. Consumers have chosen diamonds for fine jewelry and engagement rings for hundreds of years, mainly because of their immense reflective properties. Andrews Jewelers and its staff have always preached the importance of diamond selection based on brilliance and not just traditional gemological grades. Moquin says "This product was developed in order for us to offer a diamond with extremely high levels of light performance."
Moquin explains "Every Allure Diamond is carefully chosen for is reflective performance and must receive the highest cut grades by the GIA and we support our brilliance claims with light performance reports from Sarine Technologies, a leading authority in gemological cut grade and inspection." In addition to light performance reports, the Allure Diamond will be accompanied with a hard cover story book that documents the exact location and diamond mine the stone came from, GIA grading reports, and photos showing every stage of the cutting process for the customer's exact diamond. Customers can also view the entire history of their diamond from its inception using an app that can be shared with friends and family.
"Retailers need to pull their heads out of the sand and become proactive and not reactive to today's economic climate. This means pulling on your strengths and immersing yourself in the consumer buying experience. No internet retailer can do this like bricks and mortar retailers, we have the advantage of our physical presence and our selling spaces. People will always be people, we'll always yearn for experiences and to be entertained. Why not give them a reason to leave the house?" Moquin explains that many retailers are abandoning their retail footprints for the pure-play e-commerce business model. He believes this is a grave mistake and that his future involves expanding, tweaking, and revitalizing the physical storefront, not leaving it behind.
Recent reports indicate that Amazon is considering expansion in the physical world, Moquin commented "If retail were dead then why would Amazon be looking to make moves in traditional retailing? I don't want any part of the e-commerce business, our web presence while important will only be used as a conduit to drive traffic to our retail showroom." Andrew Jewelers also announced an expansion that includes a new location slated for fall 2017. That project is designed to further support what Moquin calls experience-based retailing. Time can only tell but it's clear that Andy Moquin's opinion is that the sector's death is greatly exaggerated.