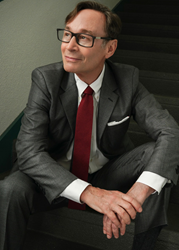 San Francisco (PRWEB) June 29, 2017
Haute Beauty welcomes Dr. R. Laurence Berkowitz to its exclusive network of beauty and wellness professionals.
An accomplished plastic surgeon, Dr. Berkowitz is known as a "Master of Rhinoplasty." A pioneer in using high-frequency power tools for nose reshaping, he is at the forefront of the latest methods and technologies that have taken traditional rhinoplasty into the 21st century.
Since 2005, when he introduced power tools as a replacement to the "hammer and chisel" instruments that most surgeons around the world still use today as a way to re-shape the nose, Dr. Berkowitz has educated scores of surgeons on the new technique. As smaller, faster, ever more precise tools developed – known as Piezo electric tools – rhinoplasty underwent a revolution.
With these tools, bones are shaped, cut and moved - as opposed to previously rasped or chiseled and fractured. This gives surgeons more control and precision, and it gives patients more predictable results, dramatically decreased bruising and pain, and rapid recovery. Dr. Berkowitz has utterly transformed the way rhinoplasty is performed with these tools. At his acclaimed private practice Aethetx in the Silicon Valley, he routinely returns patients back to their routines within a week of the procedure.
About Dr. Berkowitz:
At the University of Michigan, Dr. Berkowitz graduated with honors in art history, where he developed his particular fascination with architecture. What man can do with his hands, following the laws of nature, became his mantra as he pursued a career as a plastic surgeon at the University of Michigan.
There, he inaugurated the first combined general surgery/plastic surgery program. Dr. Berkowitz pursued plastic surgery with a passion, and was especially engrossed in the challenging process of giving a child a chance at life by repairing a cleft lip and palate. He traveled the world with the Interplast Organization leading scores of trips to a dozen sites over two decades. He was recruited to Stanford as a faculty member and was director of the Burn Unit at Santa Clara Valley Medical Center.
When establishing his private practice in what was just beginning to be known as the Silicon Valley, Dr. Berkowitz brought along his skills, compassion, and curiosity to a new community that exemplified the very best in innovation and modernity. As a member of the American Society of Plastic Surgeons, American Society of Aesthetic Plastic Surgeons, and on the board of the Rhinoplasty Society, he has funneled his academic interest into the postgraduate teaching of young plastic surgeons in the area of breast surgery, facial rejuvenation, and especially rhinoplasty.
As a lecturer, Dr. Berkowitz continues to teach his skills throughout North America, South America, and Europe. He has authored scores of articles on rhinoplasty, facial rejuvenation, and surgery of the breast.
About Haute Beauty:
Haute Beauty is affiliated with luxury lifestyle publication Haute Living. A section of Haute Living magazine, Haute Beauty covers the latest advancements in beauty and wellness and provides readers with expert advice in the most innovative aesthetic and reconstructive treatments through its network of acclaimed surgeons.