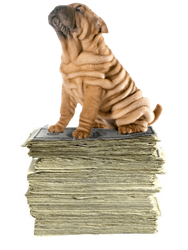 Vero Beach, FL (PRWEB) March 02, 2017
The Forbes Finance Council brings together executives from accounting, financial planning & wealth management firms to share ideas and provide top-level input and feedback to the community via a blog. The invitation-only group contributes articles on topics such as choosing a financial advisor, bootstrapping a startup business, improving financial literacy and the importance of confidentiality in banking.
The exclusive Forbes Finance Council has invited Blue Dog Business Services CEO Ron Eliot Dichter to be a contributing member. Ron bridges the gap between individual finance and the complex realm of financial business services. As a member, he will have the opportunity to share his expertise with a community of peers, business leaders and readers across the globe.
"I'm honored and excited to be a part of the Forbes Finance Council. I hope to learn from the fellow group members and impart my experience for the benefit of all."
– Ron Eliot Dichter
Founded in 2010, Blue Dog Business Services offers merchant services, featuring honest credit card processing at a fair price with no hidden fees or confusing markups. Known for their signature "pup" mascot, Blue Dog wants to be the "best friend" to your business. The company has enjoyed 32 weeks straight as a top-5 firm in the payment processing industry.