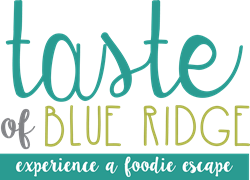 Walking the talk of local resourcing
Winchester, Virginia (PRWEB) March 29, 2017
Taste of Blue Ridge will showcase area food businesses showcased over three 48 hr weekend food destination experiences. The marketing program is titled: "Blue Ridge Root to Table." The mission is to create three foodie experiences centered around the restaurant owners, chefs, farmers, distillers, winemakers, producers, and food consumers both local and our visitors. "These experiences are geared to people who are passionate about food with an emphasis on our food-passionate partners collaborating on special events over the weekend where food enthusiasts can meet the people behind food, wine, craft beers, and local resourcing," said Nancy Craun, owner and founder of GoBRT. "The visitor can pick the entire package including lodging or individual events over the weekend."
The marketing partners include:

Nibblins of Rutherford Crossing
The George Washington Grand Wyndham Hotel
Throx Market
Magnolia's at the Mill
Ayrshire Farm's newly launched Gentle Harvest Restaurants.
"The George Washington-A Wyndham Grand Hotel is thrilled to be an inaugural partner for this exciting travel program. Go Blue Ridge Travel is making travelers everywhere aware of the treasure that the Shenandoah Valley is to the state of Virginia and the wonderful reasons to plan a visit," said Suzi Smith, Director of Sales and Marketing, The George Washington Hotel.
Culinary Tourism is one of the fastest growing segments of the tourism market. The trend has changed from just consuming a meal to individuals traveling and learning about food. The definition of food tourism can be debated by value and future. However, the consensus is that food and drink tourism is here to stay, because it is part of America's culture. Just like art, music, film and literature. "What we eat, how we prepare it, the dishes and utensils we use, and even the recipes passed down by our elders are all part of our area's food and drink culture," said Craun.
In discussion with the director, Justin Kerns, of Visit Winchester/Frederick County, "People come to the valley for history, outdoor adventure but I have not seen people coming specifically for a food experience other than our u pick farms," said Kerns.
Blue Ridge Root to Table is a community partnership covering four counties in the northern Shenandoah Valley (Winchester- Frederick, Clarke, Warren, Loudoun in Virginia and Jefferson County, West Virginia). The program highlights unique food happenings that will turn a dining experience into a story-telling experience with an emphasis on collaboration between passionate food and lodging partners.
GoBRT has three lodging partners to include Hillbrook Inn and Spa, The George Washington Hotel, and L'Auberge Provencale. Chefs include both large and small restaurants. An example of collaboration would be a cooking class at HIllbrook Inn featuring Chef Ricarrdo Stucco from Violino's Ristorante Italian. Chef Ed Matthews who is also an avid partner will share great hiking experiences here in the valley as well as his love for wine and food pairing. Taste of Blue Ridge will be adding other food partners as the events are being planned.
"Gentle Harvest and Ayrshire Farm are proud to be a part of the Blue Ridge Root to Table Program. As part of the Gentle Harvest Mission, we have a social responsibility to connect our communities to where there food comes from. Through our partnership with the Blue Ridge Root to Table program, we have been given greater strength to carry on our mission, with the help of partnering restaurants, farms, and businesses," said Robert Doane, Marketing and Events Specialist - Gentle Harvest & Ayrshire Farm.
The goal as the events come together will be to add more partners on board so that the visitors can truly experience the wide diversity of the restaurants, farms, wineries, breweries in the valley. The first weekend experience will kick off in July with Magnolia's at the Mill hosting the July weekend with a theme of swine and crustaceans. August will be Hillbrook Inn and Spa with an international theme showing the various cultures here in America and the October will center on farm tours with Ayrshire Farm serving as the lead host for the weekend. Examples of the many events over the weekend could be Friday evening with owner Art Major from Escutcheon Brewery joining Chef John Lawrence for an oyster roast at the George Washington Hotel. Saturday morning, one could be at a farm with Chef Ed Matthews from One Block West discussing different lettuces and herb combinations. The main theme July event on Saturday evening will feature Magnolia's Chef Erik Foxx-Nettnin and guest Chef Justin Meyers from HIllbrook Inn and Spa.
"Hillbrook Inn is involved with Taste of Blue Ridge because we are devoted to promoting a quality food product. By combining our efforts for promoting local resourcing with other chefs and farmers in the area, we can have a larger national voice for the northern Virginia – West Virginia region," said Carissa Zanella, owner of HIllbrook Inn and Spa.
About GoBlueRidgeTravel.com
Launched in December 2011, Go Blue Ridge Travel (GoBRT) is an e-commerce marketing company using digital internet channels to both create a travel ecosystem community for the northern Piedmont and Shenandoah Valley of VA, WV, and MD. In 2014, the Kids Trail was launched to promote multi-generational family travel and has received three grants from Virginia Tourism. In 2016, Taste of Blue Ridge, a foodie escape experience supporting local resourcing in the valley. Taste of Blue Ridge with its marketing community partners are the recipient of a $25,000 tourism marketing leveraging grant – Blue Ridge Root to Table.
Founded and owned by Nancy Craun who grew up in the area and has 30 years of experience in the event planning, restaurant, hotel, and marketing arenas. GoBRT covers a 160 plus mile radius of the Interstate 81 Corridor spanning the states of Virginia, West Virginia, and Maryland.
Contact: Nancy Craun Founder and Owner GoBlueRidgeTravel.com and ShenandoahValleyKidsTrail.com Phone: 540.533.1853 Email: info(at)GoBlueRidgeTravel(dot)com