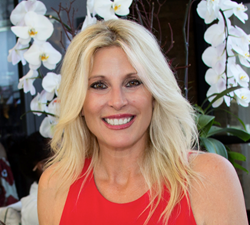 Malibu, California (PRWEB) September 06, 2017
Haute Residence is proud to announce its partnership with real estate agent Wendy Carroll. As part of Haute Residence's invite-only network of top brokers, Carroll exclusively represents the Malibu, California real estate market.
Selling from Malibu to Beverly Hills, Carroll specializes in luxury residential and beachfront properties. She has been in the industry for over two decades, exceeding hundreds of millions of dollars in sales and luxury rentals.
Apt at negotiating tough deals not only with buyers and sellers but also with attorneys, business managers, CEOs, billionaires and A-list celebrities, Carroll has nourished a unique approach to her craft, which allows her to thrive under pressure. Growing up in New York and running the family tennis and fitness club nurtured Carroll's business mindset at a very early age.
"My dad was a coach, and my mother was a real estate developer, so I have the best of both to work with," said Carroll, who strives to show women and men they can achieve continued financial success in luxury real estate.
Trusted agent and a creative individual, Carroll is currently working to establish a charity to help cure multiple sclerosis.
Contact Carroll at 310-990-2285 or wendy(at)wendycarroll(dot)com.
About Haute Residence:
Designed as a partnership-driven luxury real estate portal, Haute Residence connects its affluent readers with top real estate professionals, while offering the latest in real estate news, showcasing the world's most extraordinary residences on the market and sharing expert advice from its knowledgeable and experienced real estate partners.
The invitation-only luxury real estate network, which partners with just one agent in every market, unites a distinguished collective of leading real estate agents and brokers and highlights the most extravagant properties in leading markets around the globe for affluent buyers, sellers, and real estate enthusiasts.
HauteResidence.com has grown to be the number one news source for million-dollar listings, high-end residential developments, celebrity real estate, and more.
Access all of this information and more by visiting: http://www.hauteresidence.com