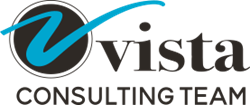 It is important that new and established firms have access to the tools and resources to guide them through the riggers of managing the firm while also practicing law." Tim McKey, co-founder, Vista Consulting Team
Baton Rouge, Louisiana (PRWEB) April 11, 2017
The Vista Consulting Team conference registration is now open for "Catch the Vision 2017," the annual think-tank conference for plaintiff personal injury law firms looking for operational proactivity and a measurable increase in business profit. The conference will be held May 11-12, 2017, at Hilton Chicago-Magnificent Mile Suites in Chicago, Ill. A discount of $250.00 is available for conference attendees who register on or before April 26, 2017.
"We are consistently in awe about the level of enthusiasm that we receive from sponsors, speakers, and attendees for this conference," said Chad Dudley, co-founder of Vista Consulting Team and managing partner of Dudley DeBosier Injury Lawyers, a multi-office personal injury firm in Louisiana. "We look forward to bringing together dynamic speakers, thought-leaders and motivated law firm owners for two days of interactive and substantive discussion on strategies and solutions for long-term success and increased profitability."
Featured Speakers and Panel Topics include:

Chad Dudley – State of the Union - The Plaintiff Personal Injury Practice
Tim McKey – Managing the Money
Chris Seeger/Stephen Weiss – Mass Torts: From Start to Finish
Auditing your Intake Department – The place where you can lose thousands of dollars
Steve Gursten – Growing your Firm and Industry Outlook
Andrew Finkelstein – Focus Groups and Firm Ownership
Feature Presentation – Double Your Average Fee
Ken Hardison – How To Stand Out From The Clutter
Darcy Neighbors – Relationship Marketing – How to Increase Referrals
And more
"This year's speakers represent many important facets of building a successful and profitable PI law practice," said Tim McKey, Vista Consulting Group, co-founder and managing partner of The McKey Business Group CPAs. "To ensure business success, it is important that new and established firms have access to the tools and resources to guide them through the riggers of managing the firm while also practicing law."
The lead sponsor for the conference is Med Lien Solutions. Additional sponsors include Legal Monkeys, Consumer Attorney Marketing Group, CIM Marketing Partners, Thompson Flanagan and Answer Connect.
For more information and to register (discount code: CTV2017) for the conference, please visit http://www.vistact.com/events.
About Vista Consulting Team
Vista Consulting Team is a specialized strategic consultancy firm assisting plaintiff law practices with tailored productivity and efficient planning methodology to solve business development and growth issues. Established in 2009, VCT offers experience in firm management, operational excellence, accounting, and IT utilizing cutting edge tools and accountability systems to help PI law firms manage and solve business issues. For more information visit vistact.com.