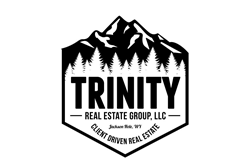 JACKSON HOLE, Wyo. (PRWEB) October 18, 2017
Haute Residence welcomes real estate broker, Andria Clancy to its prestigious network of top brokers. As a Haute Residence partner, Clancy exclusively represents the Jackson Hole, Wyoming market.
Among the top brokers of Wyoming, Clancy founded the Trinity Real Estate Group – a boutique real estate firm that exemplifies her exceptional professionalism and outstanding dedication to her clients. With a philosophy that elevates trust, service and knowledge, Clancy brings a unique approach to her work that many realtors lack. In addition to being a real estate broker, she is a licensed general contractor.
Passionate about Jackson Hole and its spectacular nature and real estate, Clancy and her team at Trinity are committed to nourishing the best client experience possible. Trinity also offers wonderful luxury vacation properties for her exclusive clientele. These properties offer the highest level of quality, luxury and personal service to the Jackson Hole vacation experience.
When not working hard for her clients, Clancy enjoys international traveling with her husband of 24 years and their three children, Sarah, Conogher and Rachel. She is an art enthusiast, community activist and breeder of the Authentic Australian Labradoodle. She and her family are blessed to call Jackson Hole home.
About Haute Residence:
Designed as a partnership-driven luxury real estate portal, Haute Residence connects its affluent readers with top real estate professionals, while offering the latest in real estate news, showcasing the world's most extraordinary residences on the market and sharing expert advice from its knowledgeable and experienced real estate partners.
The invitation-only luxury real estate network, which partners with just one agent in every market, unites a distinguished collective of leading real estate agents and brokers and highlights the most extravagant properties in leading markets around the globe for affluent buyers, sellers and real estate enthusiasts.
HauteResidence.com has grown to be the number one news source for million-dollar listings, high-end residential developments, celebrity real estate and more.
Access all of this information and more by visiting: http://www.hauteresidence.com.