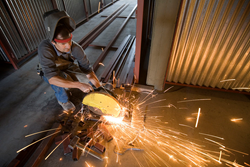 CCB&IS is now offering a 1 Year $15,000 California contractor's license bonds at $350.00 regardless of credit history
San Diego, California (PRWEB) April 13, 2017
California Contractor Bond & Insurance Services, a surety and insurance service provider based in San Diego, CA, is now offering reduced license bond rates for contractors with bad credit.
With access to a semi-exclusive surety market, CCB&IS is now offering a 1 Year $15,000 California contractor's license bonds at $350.00 regardless of credit history.
California Contractor Bond & Insurance Services management reiterates, "Our clients have been extremely pleased with this new product as we have been able to save dozens of contractors over $500 on their bond renewals offered online at http://www.contractorbond.org
As an industry expert, California Contractor Bonds & Insurance Services says contractor surety bonds enhance contractors' credibility because they guarantee their capability in completing projects. No physical security is required so contractors can channel their assets to other requirements for business development and acquisition of additional resources. Besides, service providers (contractors, sub-contractors, electricians, installers, and laborers) are obliged to pay for the bond limits utilized.
In California, the contractor bond serves as the formal accord between the State and the surety firm to ensure contractors will uphold the License Law under the California B&P Code Section 7000).
Henceforth, licensed contractors are mandated to adhere to the California Contractors State License Board (CLSB) rules and regulations so they can stay away from possibly disciplinary actions. If violations are serious, these can lead to suspension and revocation of their licenses. Clients, employees or suppliers have the right to file claims with the surety company against builders who do not obey the laws of California.
Last year, The CLSB increased the required bond amount from the $12,500 to $15,000. This is not a per-project cost, but the aggregate amount of all projects contractors undertake while the bond is in effect. Contractors who breach California State legislation may be meter disciplinary bonds. Cost and time prerequisites for disciplinary bonds depend on situations of respective service providers.
California Contractor Bonds & Insurance Services clarified a contractor bond is different from insurance coverage. Pricing of bonds is mainly dependent on individual credit histories. Contractors are accountable for their actions and are required to pay back the surety firm for paid claims. On the other hand, the carrier cannot expect full payment from policyholders for compensated insurance claims.
Brokers from California Contractor Bond & Insurance Services work with different underwriting marketplaces to provide the most competitive rates available.
About California Contractor Bonds & Insurance Services
The company provides easy and prompt bonding services throughout California and guarantees competitive rates for contractor's license bonds, qualifying individual, swimming pool and roofing contractor bonds.
California Contractor Bond & Insurance Services
2358 University Avenue #2109
San Diego, CA 92104
(619) 354-9720
https://www.contractorbond.org/contact