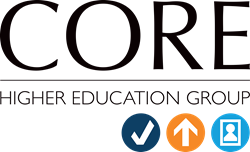 We could not run our program the way we want to without the CORE ELMS.
West Warwick, RI (PRWEB) January 26, 2017
The University of Denver Sturm College of Law has implemented CORE Higher Education's CORE ELMS application to manage the components of the Legal Externship Program.
Denver Law has one of the largest and most successful externships programs in the country. The Legal Externship Program was using multiple databases and tools and needed a single platform designed to manage and report on student experiences while in the field. The team needed a solution that fit their processes and was built for experiential learning.
After researching potential solutions, Denver Law chose to implement CORE's Experiential Learning Management System (ELMS). According to Professor Ann Vessels, "We were looking for a single platform that managed all aspects of our externship programs and also gave us more comprehensive reporting and the ability to analyze data effectively."
Denver Law's decision to implement CORE's ELMS has been a great success. "We could not run our program the way we want to without the CORE ELMS," says Professor Vessels.
The Denver Law team feels confident they made a good decision in partnering with CORE Higher Education Group. The CORE ELMS is comprehensive and flexible, meeting their law program's unique needs. Their externship program is running smoothly, and they are excited about the quality of data they are collecting, which will allow them to continually improve the program.
For more information on the University of Denver Sturm College of Law's experience with implementing CORE ELMS, please visit http://www.corehighered.com or contact the CORE sales team at sales(at)corehighered(dot)com.
About CORE Higher Education Group
CORE Higher Education Group is an education technology company providing software applications to colleges and universities at both the program level and the institutional level. Founded in 2006, CORE's technology applications have grown to accommodate the experiential education, student competency assessment (CBE), and digital portfolio needs of more than 100 colleges and universities throughout North America.