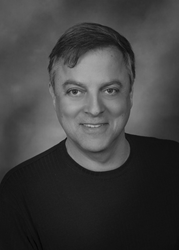 Las Vegas, Nevada (PRWEB) July 13, 2017
Prominent real estate agent David DiMarco joins the invite-only Haute Residence Real Estate Network as an exclusive agent in Las Vegas, Nevada.
David DiMarco's innovative perspectives on real estate and finance set him apart in the ever-evolving housing market. Though he is well-versed in all aspects of business, his true calling remains in real estate. His wide-ranging expertise in contract negotiation, leverage, cap rates, and discounted notes and mortgages bolsters his success as a real estate agent.
Negotiating a multi-family commercial property exchange in 1984 earmarked the beginning of DiMarco's real estate career, which has now spanned three decades. He began actively purchasing foreclosures and trustee sale properties in Las Vegas and Henderson in 1994 upon selecting Henderson as the ideal place to raise a family. Using inventive win-win solutions, he successfully renegotiated and closed quantities of unlikely transactions, which fostered his growing interest in Nevada real estate.
DiMarco's real estate savvy and unique approach to identifying the differing needs of buyers and sellers have led to him aligning with the esteemed real estate firm of Keller Williams. DiMarco credits his loving, yet stern, Italian upbringing as a factor in what makes the faith and family-based Keller Williams a natural fit. Highlights of his time thus far with Keller Williams include an invitation to join the company's Agent Leadership Council and being granted membership into the KW Luxury Homes International Division.
Being part of the KW Luxury Homes International Division is an understandable and deserved career milestone given DiMarco's accomplished track record in luxury real estate. Exceeding industry standards is the hallmark of DiMarco's storied real estate career, and he has carried that tradition of excellence with him to Keller Williams. DiMarco looks forward to connecting new buyers and sellers with creative solutions serving to facilitate transactions beneficial to both sides of the equation.
About Haute Residence:
Designed as a partnership-driven luxury real estate portal, Haute Residence connects its affluent readers with top real estate professionals, while offering the latest in real estate news, showcasing the world's most extraordinary residences on the market and sharing expert advice from its knowledgeable and experienced real estate partners.
The invitation-only luxury real estate network, which partners with just one agent in every market, unites a distinguished collective of leading real estate agents and brokers and highlights the most extravagant properties in leading markets around the globe for affluent buyers, sellers, and real estate enthusiasts.
HauteResidence.com has grown to be the number one news source for million-dollar listings, high-end residential developments, celebrity real estate, and more.
Access all of this information and more by visiting: http://www.hauteresidence.com