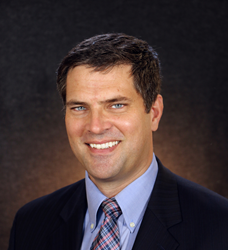 I learned the real value that a good pair of socks provides while I was deployed. After a 20-mile ruck march, you know quickly which socks wear well, and those were my Fox River socks.
Osage, Iowa (PRWEB) January 31, 2017
Standard Merchandising Co. welcomes John McNally as President of Fox River Mills, Inc. and Chief Manufacturing Officer of Standard Merchandising Co. Fox River is America's oldest performance sock brand making technical socks for outdoor, snow, work, military sport and everyday since 1900 while Standard Merchandising Co. focuses on boutique luxury, novelty and team sport socks under its umbrella of five brands.
McNally will work closely with the outgoing presidents of each brand throughout 2017 to ensure a smooth transition. "I look forward to working with both John Lessard from Fox River and Jeff Tarnoff from Standard Merchandising who each have 40 years of expertise to share."
With firsthand experience, McNally is very familiar with the Fox River brand, wearing many pair while serving three tours in Afghanistan. "I learned the real value that a good pair of socks provides while I was deployed," said McNally. "After a 20-mile ruck march, you know quickly which socks wear well, and those were my Fox River socks. I'm looking forward to contributing to and supporting a brand that supported me during my service." McNally is a decorated military officer receiving seven honors of distinction, including the Bronze Star in 2004 as part of his service as a Commander of Special Forces.
"John's experience leading groups of people, in all walks of his life, will help grow Fox River and Standard Merchandising Co.," said Laura Johnson, CEO of Standard Merchandising Co. "His expertise in operational efficiency will enable us to meet the demands of today's changing consumer and retail markets while holding onto our quality."
McNally brings with him two decades of leadership and military experience. He is well-versed in best practices and efficiency tools and techniques. That background, along with the industry veterans in place at both companies, will help guide the manufacturing process's evolution. "With continued pressure from competitors, now it's more important than ever to be efficient to gain a competitive edge. Working with the executive, operations, sales and marketing teams will help make sure that our premium brands deliver the right quality at the right time to our customers," said McNally.
As a native Midwesterner, McNally will return to the Osage, Iowa area where he will be based starting February 1, 2017. He is eager to continue to develop quality products that he uses as an avid skier, hiker and camper. After February 1, McNally can be reached at jmcnally(at)foxsox(dot)com.
McNally joins the company at an exciting time for Fox River and Standard Merchandising Co. Consumers are more interested than ever in American-made products and both brands are poised to meet those demands and offer new, exciting collections filled with innovative technology and style. As well, new additions to the company's leadership roster including outdoor industry veteran Bruce Barrows as VP of Business Development and Laiea Smith as VP of Digital Strategy, among others.
###
About Fox River
Fox River® is America's original sock brand, with products that date back to 1900. Even though they make the famous Original Rockford Red Heel® Monkey Sock, their socks today aren't your great grandfather's socks. With innovative technologies and more than a century of experience knit into every stitch, nothing beats these socks for performance and comfort. Designed using clever engineering you can feel; it's no wonder they are guaranteed. Exclusive technologies like Wick Dry® moisture-wicking and eco-friendly fibers and manufacturing give FoxSox more than just a feel-good fit. Try them for yourself. For more information on Fox River products or to find one of thousands of dealers across the globe, please visit http://www.foxsox.com. Fox River socks are made by 200 of the friendliest folks in Osage, Iowa. Fox River Mills, Inc. is a subsidiary of Standard Merchandising Co.
About Standard Merchandising Company
Founded in 1922 in Philadelphia, Pennsylvania, Standard Merchandising Company designs, manufactures, and distributes several lines of branded and private label hosiery products, specializing in luxury women's products and athletic and novelty socks. Along with its private label business, which serves several leading national retailers and apparel brands, Standard Merchandising Company's brand lineup includes b.ella, Red Lion, nouvella, QTfeet, and E.G. Smith. The luxury lines feature the highest quality exotic yarns and animal hairs sourced from across the globe, including cashmere, extra fine merino wool, mohair, and alpaca yarns, among others. The athletic and novelty lines are known for variety and creativity in designs, comfort, and durable construction that hold up on and off the field across a variety of sports and activities. To ensure the highest quality standards, Standard Merchandising Company's socks are proudly made in the USA.