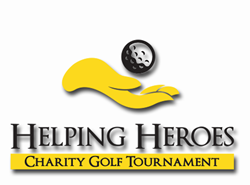 I am extremely grateful for the generous support of our loyal sponsors and this incredibly philanthropic industry. ~Paul Tyree, COO, Total Safety
Houston, Texas (PRWEB) June 19, 2017
Total Safety, a leading global provider of integrated industrial safety services, recently hosted its 20th Annual "Helping Heroes Charity Golf and Sporting Clays Tournament," and donated more than $210,000 in proceeds to three benefiting charities: Combat Marine Outdoors, Sky High, and Krysta's Karing Angels. The tournament was held on Tuesday, May 23, 2017 in New Orleans. Since its inception in 1997, the event has raised and donated more than $1,000,000 in cumulative proceeds for the benefiting charities.
What started as a small, four-team tournament in 1997 has grown to become one of the industries' premiere charity tournaments in the south, featuring both golf and sporting clays events, with more than 75 teams and 300+ participants. Proceeds from tournament sponsorships help support "heroes" whose mission is to improve the lives of wounded veterans, children suffering from cancer and other life-threatening diseases, and families who have lost a loved one to a drunk driver.
"I am extremely grateful for the generous support of our loyal sponsors and this incredibly philanthropic industry," says Paul Tyree, Chief Operating Officer for Total Safety. "The Helping Heroes Charity Golf and Sporting Clays Tournament not only brings together industry leaders and organizations for a day of networking and recreation, it also has purpose and meaning. Supporting our local communities is core to our values at Total Safety, and I am humbled and honored by the way in which this event has been embraced over the years. Together, we are making a real difference in the lives of others, and that's a powerful connection to share."
The Helping Heroes Charity Golf Tournament 2017 major sponsors included: MSA, Sunbelt Rentals, Industrial Scientific, Ansell, Littlejohn LLC, JOB Industrial Services, Valero, Accendo International, HollyFrontier, Citizens Commercial Banking, PSC and more. The Sporting Clays portion of the tournament was added for the first time in 2017 in an effort to expand tournament reach; major sponsors included Industrial Scientific, Sunbelt Rentals, Monroe Energy, Scott Safety, FlexTek Resources, ELF Freight, Rapid MEQ, and many others.
The 21st Annual Helping Heroes Charity Golf and Sporting Clays Tournament will take place on May 22, 2018 at La Cantera Resort & Spa in San Antonio, Texas. For more information about the 2018 tournament, including sponsorship, donation, and participation, please visit the Helping HEROES Charity Golf Tournament event page. Or you can send an email to golf(at)totalsafety(dot)com.
About Total Safety
Total Safety® is the world's premier provider of integrated safety and compliance services and the products necessary to support them, including gas detection, respiratory protection, safety training, fire protection, compliance and inspection, comprehensive flare services, industrial hygiene, onsite emergency medical treatment/paramedics, communications systems, engineered systems design, and materials management. It operates from 150 locations in 21 countries to ensure the safe Wellbeing of Workers Worldwide (W3). For more information about Total Safety and its unwavering commitment to safety, visit http://www.totalsafety.com.
About Combat Marine Outdoors:
To provide Dream Hunts and Outdoor Adventures for severely wounded Marines, Soldiers, Airmen, Sailors and Navy Corpsmen. These hunting and fishing excursions play a vital role in the rehabilitation of these American heroes. Our goal is to allow these heroic warriors the opportunity to have an outdoor adventure of a lifetime. Also, to make sure that they understand that their service and sacrifice to our country are deeply appreciated. It is our hope that our outdoor fellowship will aid in their vision for an exciting future. For more information, visit http://www.combatmarineoutdoors.org/.
About Sky High:
Sky High is non-profit organization that raises money on behalf of families undergoing treatment for pediatric cancer and other life-threatening diseases at St. Jude Children's Research Hospital, Texas Children's Hospital and the Ronald McDonald House of Memphis. For more information, visit http://www.skyhighshoot.org.
About Krysta's Karing Angels:
Krysta's Karing Angel's mission is to provide support to families affected by drunk driving and to take our DWI crash cars and our story to schools, universities and other events to allow people to see and hear about the devastating effects caused by driving drunk. For more information, visit http://krystaskaringangels.com/.