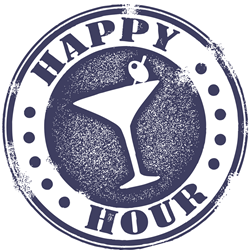 (PRWEB) February 08, 2017
Herder & Associates and The Arizona Court Reporters Association will honor the court reporting and captioning professions from February 11 to 18 during the 2017 National Court Reporting & Captioning Week.
Herder & Associates invites you to join them in showcasing this unique vocation and helping to increase public awareness. Court reporters have had, and do have, a large impact on capturing history for posterity. Captioners do wonderful work to help better the lives for millions of Americans who are deaf and hard of hearing by providing captioning in real time for live sporting and theater events, church services, movie houses, and many other venues. With more than 5,000 court reporting positions expected to open in the coming years, this is a great opportunity for those individuals who want to learn more about this rewarding and in-demand career.
Join Marty Herder, President of Herder & Associates, as the company supports The Arizona Court Reporters Association's mixer at The Culinary Dropout held on Friday, February 17, 2017 from 5:30 to 8:30 p.m. at the Culinary Dropout, 149 S. Farmer Ave, Tempe, AZ 85281. Herder and members of the ACRA board encourage you to join them to share stories on the importance of reporting and captioning, and bring people up to date on market developments.
Included below are some fun and interesting facts about the court reporting profession:

Capturing the record of important proceedings dates back to the Fourth Century B.C.
The ampersand (&) is one of the earliest forms of shorthand.
There are official court reporters that are employees of the court, freelance court reporters, broadcast captioners, and CART captioners (Communications Access Realtime Translation—often employed in classroom settings to assist students who are deaf and hard of hearing).
In an emergency situation, broadcast captioners can provide vital information to 48 million Americans who are deaf and hard of hearing.
Court reporters and captioners use cutting-edge technology to bring the spoken word accurately to text in real time.
According to an industry outlook study released in August 2014, approximately 5,500 court reporters will retire over the next several years, creating a steady demand for new professionals to enter the field. Read more.
Whenever you have a need for anything to do with court reporting, please contact Arizona's finest reporting firm, Herder & Associates, at 480-481-0649, and look us up at http://www.CourtReportersAZ.com