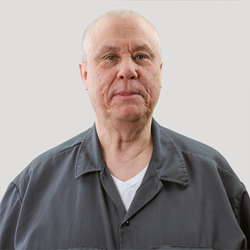 The great thing about IMPAK is the capacity to custom fabricate sealing equipment and deliver as promised.
Los Angeles, California (PRWEB) April 06, 2017
IMPAK Corporation, a leader in flexible packaging for environmentally sensitive products, and a provider of sorbent solutions to control oxygen, humidity and other modified atmosphere package needs, has named veteran machinery engineer Tod Cooper as Product Manager for its machinery division. The announcement was made by company president Kevin Cullen after company controller and acting head of the machinery group R. Hasan originally spoke to Mr. Cooper at the Medical Design and Device Manufacturing Conference in Anaheim. IMPAK offers an extensive line of made-in-USA sealing equipment including custom machinery produced to meet customer specific requirements, above all the company has developed a reputation to provide PLC and other upgrades to competitor products in the market place.
"We're excited to have Tod (Cooper) at IMPAK to help continue to expand our machinery division," says Cullen. "His product knowledge regarding both nozzle style and chamber vacuum sealers may well be unequaled in the industry. As demand for our standard and custom built machinery grows, he will serve as the resident expert and point person for customers looking to get the best sealing solution for their application."
Advantage IMPAK
"The great thing about IMPAK is the capacity to custom fabricate sealing equipment and deliver as promised," says Cooper. "Many companies claim 12-14 week lead times for their custom builds, but routinely deliver months behind schedule. The company recently accepted an order from a major multinational chemical corporation for a 48" wide vertical format vacuum sealer and shipped the finished unit in 26 days. IMPAK has an in-house team dedicated to fabricating some really unique systems that other manufacturers will not quote. We also sell and service sealing machine models of defunct companies, or from firms that cannot perform sophisticated PLC/HMI upgrades to their own equipment."
Custom Fit
Cooper started his career at Gramatech, tapping his engineering skills to build vacuum sealing prototypes. "I realized early on that it was one thing to build or repair a machine, and another thing to distribute, market and sell it," he says. "I also saw that many customers had unique demands for sealing their packages, that many times even stock machines required modification. It was something the industry long underperformed at." Cooper eventually worked his way up to General Manager as Gramatech evolved into a division of SECO, the well regarded manufacturer of slider zipper bags. For the last six years, Cooper worked as Product Manager for Ontario, California based Promarksvac Corporation, a company with a strong presence in food processing machinery, especially for the meat industry.
About IMPAK Corporation
Packaging, sealers and sorbents. For over 20 years, IMPAK Corporation has provided innovative packaging solutions and custom packaging expertise. We sell and service sealing machines. Also, nobody knows sorbents and their application better than IMPAK. With the capability to provide flexible packages from 1.0" X 2.5" to 95.0" X 124.0" produced on automatic equipment, the company's distinct customer specific fabrication solutions are also matched by the wide range of technical barrier pouches they maintain in inventory at their almost 38,000 square foot warehouse and machinery fabrication facility. IMPAK is capable of addressing even the most complex packaging challenges. For more information go to: http://www.impakcorporation.com.