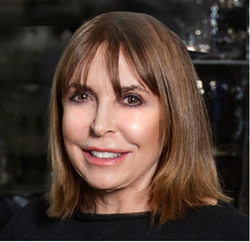 Atlanta, Georgia (PRWEB) September 07, 2017
Haute Residence is pleased to announce its partnership with Georgia-based real estate agent Toni Itkin. Among the top-ranking brokers at Coldwell Banker Global Luxury, Itkin is Haute Residence's exclusive agent for Vinings, East Cobb and Sandy Springs, three of the most opulent addresses in the greater metro Atlanta area.
Itkin ventured into real estate in 1992 with Buckhead Brokers, where she earned the "Rookie of the Year" award. Since then, she has ascended to the very best in the industry, representing buyers and sellers from all around the world.
Itkin possesses a soothing yet energetic demeanor that earns her repeat clients, who trust her marketing and negotiating acumen. Having nurtured strong networking relationships with co-op brokers and agents, Itkin is able to offer her customers maximum exposure to the market and smooth transactions. Her performance has been so satisfying for clients that she is now helping their children, family and friends in their real estate quest – the ultimate compliment for Itkin.
About Haute Residence:
Designed as a partnership-driven luxury real estate portal, Haute Residence connects its affluent readers with top real estate professionals, while offering the latest in real estate news, showcasing the world's most extraordinary residences on the market and sharing expert advice from its knowledgeable and experienced real estate partners.
The invitation-only luxury real estate network, which partners with just one agent in every market, unites a distinguished collective of leading real estate agents and brokers and highlights the most extravagant properties in leading markets around the globe for affluent buyers, sellers, and real estate enthusiasts.
HauteResidence.com has grown to be the number one news source for million-dollar listings, high-end residential developments, celebrity real estate, and more.
Access all of this information and more by visiting: http://www.hauteresidence.com