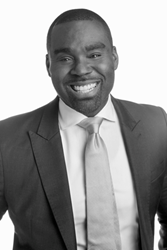 New York (PRWEB) June 20, 2017
Haute Residence welcomes successful Long Island City-based realtor Jermain Miller to its exclusive network of real estate professionals.
With just 93 cents to his name and homeless but full of sheer determination, Miller has carved his way to being one of the top real estate professionals in New York City.
After 10 years of successfully working for major real estate firms, in 2015 Miller ventured off on his own and founded MiLL RE, which stands for MiLL Real Estate. In two short years, MiLL RE has opened three boutique real estate offices – one in Astoria Queens, Long Island City, Queens and Staten Island, NY which is slated to open July 1st. MiLL RE specializes in the luxury condo market, townhomes, rental, commercial sales and development.
About Haute Residence:
Designed as a partnership-driven luxury real estate portal, Haute Residence connects its affluent readers with top real estate professionals, while offering the latest in real estate news, showcasing the world's most extraordinary residences on the market and sharing expert advice from its knowledgeable and experienced real estate partners.
The invitation-only luxury real estate network, which partners with just one agent in every market, unites a distinguished collective of leading real estate agents and brokers and highlights the most extravagant properties in leading markets around the globe for affluent buyers, sellers, and real estate enthusiasts.
HauteResidence.com has grown to be the number one news source for million-dollar listings, high-end residential developments, celebrity real estate, and more.
Access all of this information and more by visiting: http://www.hauteresidence.com