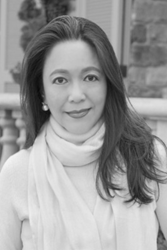 I didn't think it would become a full-time job, but within a very short time, I was the top agent in my office.
Los Angeles, California (PRWEB) October 04, 2017
Haute Residence continues its partnership with real estate agent, Lily Liang. As part of the Haute Residence network of top brokers, Liang exclusively represents the most exclusive addresses on the Palos Verdes Peninsula in the suburbs of Los Angeles.
Liang's fascination with real estate began in her childhood, when she would accompany her mother on house hunting trips. Born in Taiwan, Liang ventured in the real estate industry in the United States after graduating college and starting a family in the country.
"I didn't think it would become a full-time job, but within a very short time, I was the top agent in my office," she said. Although success in real estate at first came as a surprise to her, Liang soon formed her own real estate brokerage firm with 15 agents.
When her family settled in the Palos Verdes Peninsula, Liang moved to Coldwell Banker, where, by 1987, she became the number two agent in the whole of Los Angeles County. Ever since, Liang has remained the go-to broker in Palos Verdes, where she has listed some of the most expensive properties, alongside homes in various lesser-price categories. Recently, Liang sold the highest value home in Palos Verdes Estates.
Liang is a Certified Corporate Relocation Specialist, a Certified Investment Specialist, and an interior design consultant. In addition to this, she has been a member of Society of Excellence, the highest honor for a Coldwell Banker agent. Liang has also been featured as an "Agent" and "Super-Agent" by Forbes magazine, Time magazine, and Los Angeles magazine.
In 2009, Liang was named "Business Woman of the Year" by South Bay Chinese Women's Association in 2009. She has also been recognized as one of the Top 10 Asian Real Estate agents in the USA by the Asian Real Estate Association of America.
Apt in interior design, Liang has been involved with building and remodeling homes through the years, working very closely with developers and architects. Liang thoroughly enjoys sharing her knowledge and expertise in these areas. She's fluent in Mandarin Chinese and has lived in countries in Asia and Europe.
She believes that her positions as an investment consultant and vice president in the banking industry aid her in the success of marketing homes on the Peninsula. Liang's professionalism, sincerity, honesty, pleasant presentation, and hard work have earned her an outstanding reputation throughout the industry, and most of her clients come from referrals.
Liang and husband Michael Patton, an internationally-renowned corporate tax attorney, reside in Palos Verdes Estates. When she is not working on a real estate transaction, two activities that she holds close to her heart are painting and music. Liang is a member of the foundation board for LA Bio Med, in which role she assists in raising fund for medical research projects at this world-famous institution. She is a sponsor of the Peninsula library, the Palos Verdes Education Foundation, and many other local organizations.
About Haute Residence:
Designed as a partnership-driven luxury real estate portal, Haute Residence connects its affluent readers with top real estate professionals, while offering the latest in real estate news, showcasing the world's most extraordinary residences on the market and sharing expert advice from its knowledgeable and experienced real estate partners.
The invitation-only luxury real estate network, which partners with just one agent in every market, unites a distinguished collective of leading real estate agents and brokers and highlights the most extravagant properties in leading markets around the globe for affluent buyers, sellers, and real estate enthusiasts.
HauteResidence.com has grown to be the number one news source for million-dollar listings, high-end residential developments, celebrity real estate, and more.
Access all of this information and more by visiting: http://www.hauteresidence.com