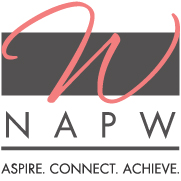 "I'm pleased to welcome Linda into this exceptional group of professional women," said NAPW President Star Jones. "Her knowledge and experience in her industry are valuable assets to her company and community."
Garden City, NY (PRWEB) February 01, 2017
The National Association of Professional Women (NAPW) honors Linda Lloyd as a 2016-2017 inductee into its VIP Woman of the Year Circle. She is recognized with this prestigious distinction for leadership in consulting services. NAPW is the nation's leading networking organization exclusively for professional women, boasting more than 850,000 members, a thriving eChapter and over 200 operating Local Chapters. "I'm pleased to welcome Linda into this exceptional group of professional women," said NAPW President Star Jones. "Her knowledge and experience in her industry are valuable assets to her company and community."
Self-motivated and results driven to succeed, Linda Lloyd is a seasoned professional who has constantly set her goals to keep pace with her highest aspirations for personal excellence. Throughout her career, she has exhibited exemplary teamwork, expertise, integrity and dedication.
Linda Lloyd's professional title is Public Health, Education and Literacy Consultant. She started in the field of health literacy when she was employed by the US Department of Health and Human Services. Ms. Lloyd knew this was the field she wanted to enter after hearing stories shared by the local community health centers about patients that had a difficult time understanding healthcare and their own treatments. She is now retired, but continues to consult.
Ms. Lloyd's skills and areas of expertise include writing health information in plain language, as well as educating and raising awareness on how someone can make health decisions with a positive outcome. Ms. Lloyd enjoys helping people and finds it to be most rewarding. Aside from consulting, she is writing a historical novel that she hopes to complete in Fall 2016, and then will submit her manuscript for publishing. The unwavering dedication demonstrated by Ms. Lloyd fully utilizes the aspirations for success that have earned her this recognition from the National Association of Professional Women, honoring her as an inspiration and a leader in her industry.
About NAPW
NAPW's mission is to provide an exclusive, highly advanced networking forum to successful women executives, professionals and entrepreneurs where they can aspire, connect and achieve. Through innovative resources, unique tools and progressive benefits, professional women interact, exchange ideas, advance their knowledge and empower each other.