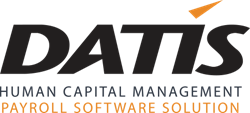 The purpose and passion of DATIS is to serve the Health and Human Services industry and enable these organizations to achieve their missions
Tampa, FL (PRWEB) March 22, 2017
DATIS HR Cloud, Inc. commemorates the 5th year of their strategic partnership with National Council for Behavioral Health and looks forward to exhibiting at the annual NatCon Conference in Seattle from April 3rd – 5th, 2017. On the evening prior to the start of conference sessions, DATIS will be hosting an Executive Welcome Reception, an opportunity for attendees to network during a fun and relaxing event.
"The purpose and passion of DATIS is to serve the Health and Human Services industry and enable these organizations to achieve their missions," said Erik Marsh, CEO of DATIS HR Cloud. "Our strategic partnership with National Council allows us to keep pace with the industry and better understand the challenges that we can help these organizations overcome."
DATIS has over 20 years of Health and Human Services industry expertise and they have built a best-in-class, industry-specific software that enables organizations to better manage their workforce. DATIS clients serve more than 500,000 children and adults annually, across more than 35 states. These organizations serve their communities in the areas of mental health, substance abuse, homelessness, intellectual developmental disabilities, children and families, veteran's services, and many more.
Conference attendees are encouraged to visit Booth #1003 to learn more about DATIS HR Cloud, Inc. and their strategic partnership with the National Council during the vendor showcase.
About DATIS
DATIS brings together the best in cloud technology, industry expertise, and superior customer service to deliver a holistic Human Capital Management and Payroll Software that manages the entire employee lifecycle in one cloud-based workforce application. Built on a foundation of Position Control, the DATIS software is a completely configurable solution designed to enable Health and Human Services organizations to increase compliance and revenues while reducing expenses and risks. Visit http://www.datis.com to learn more.
About National Council for Behavioral Health
The National Council for Behavioral Health is the unifying voice of America's mental health and addictions treatment organizations. Together with over 2,800 member organizations, serving 10 million adults, children and families living with mental illnesses and addictions, the National Council is committed to all Americans having access to comprehensive, high-quality care that affords every opportunity for recovery. The National Council was instrumental in bringing Mental Health First Aid. In 2014, the National Council merged with the State Associations of Addiction Services (SAAS). To learn more about the National Council, visit http://www.TheNationalCouncil.org.