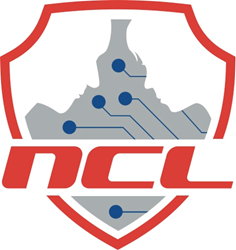 Chevy Chase - Maryland (PRWEB) September 12, 2017
Registration for the National Cyber League (NCL) Fall Season is now open. Individuals can sign up for Regular Season, and educators can batch register their classrooms through Sept. 29.
The NCL uses a virtual game format to validate cybersecurity skills in a safe environment. The exercises and NCL games are based on the CompTIA Security+™ and EC-Council Certified Ethical Hacker (CEH)™ performance-based exam objectives. Participants work through cybersecurity challenges that hone in on advanced skills that include:

Open Source Intelligence Techniques: Participants learn how to efficiently target publicly available search engines, social media and other open sources.
Scanning: Game exercises and play are designed to educate and enhance intelligence about potential computer-based vulnerabilities.
Password Cracking: Learn how the most notorious hackers unveil passwords. That offensive knowledge allows NCL participants to understand and use actionable defenses.
Traffic Analysis: The ability to identify high-level malicious threats increases vital knowledge about the method and defense of security breaches.
Cryptology: NCL training teaches and refines the intellectual tools required to leverage encrypted messaging.
Web Security: The cumulative learning enjoyed by NCL participants helps identify and bypass security measures. NCL training teaches offense and defense to provide a complete understanding of security. The expansive knowledge allows cybersecurity professionals to engage, combat and thwart potential threats.
The NCL also offers batch registration for collaborative learning with engaged coaches (faculty) working closely with their players (students). These coaches help players develop methods and techniques to achieve success in real-world industries. Certified cybersecurity specialists are a sought-after commodities given the escalating number of network and data breach threats. These losses cost companies millions of dollars making it necessary that every business requires cybersecurity protection. The Fall NCL Season is a veritable proving ground that future employers will strongly consider. To register, visit https://www.nationalcyberleague.org/fall-season.
About National Cyber League
The National Cyber League (NCL) provides a cybersecurity training ground in a game-like environment that requires participants to work individually during the Regular Season and in teams for Postseason Games. The competition is designed for participants to solve real problems, with actual deadlines, under enormous time, technical and resource constraints. Companies seeking qualified talent can view NCL's Scouting Reports to evaluate potential cybersecurity professionals that have demonstrated skills in NCL game play. The NCL is where cybersecurity is a passion…for students, faculty and the workforce. To learn more, visit http://www.nationalcyberleague.org