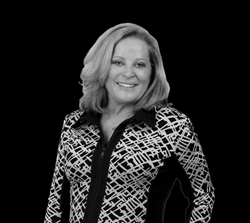 Aspen, Colorado (PRWEB) July 24, 2017
Haute Residence welcomes Theresa O'Keefe-Klein to its invite-only network of real estate agents, where she is the exclusive broker for Aspen, Colorado.
O'Keefe-Klein moved to Aspen over 25 years ago, after falling in love with the Roaring Fork Valley while on vacation. Today, she is full-service broker, skilled at sales and rentals alike.
With 25 years in the luxury rental business, Theresa helps to create that special vacation experience for her clients in Aspen/Snowmass. Her professional demeanor and respect for client privacy allow her to focus on every detail of their stay – from wheels up to wheels down, and everything in between, be it obtaining lift tickets, or hiring staff. Everything runs smoothly with Theresa at the helm, making the whole trip a true vacation.
With a following of many return guests, Theresa has a close connection to her clients. "I have watched clients' children grow up, and become parents themselves", said Theresa. "Vacations in Aspen are special memories for families and I am so happy to be a part of them."
Born and raised in Ohio, Theresa attended Kent State University before moving to Texas. In Dallas, she worked for the Dallas Morning News and then went on to become a corporate account manager for Sprint. Today, Theresa enjoys pilates, hiking with her dog Mya, cooking with her husband John and any visit she gets from her son in the Navy.
About Haute Residence
Designed as a partnership-driven luxury real estate portal, Haute Residence connects its affluent readers with top real estate professionals, while offering the latest in real estate news, showcasing the world's most extraordinary residences on the market and sharing expert advice from its knowledgeable and experienced real estate partners.
The invitation-only luxury real estate network, which partners with just one agent in every market, unites a distinguished collective of leading real estate agents and brokers and highlights the most extravagant properties in leading markets around the globe for affluent buyers, sellers, and real estate enthusiasts.
HauteResidence.com has grown to be the number one news source for million-dollar listings, high-end residential developments, celebrity real estate, and more.
Access all of this information and more by visiting: http://www.hauteresidence.com