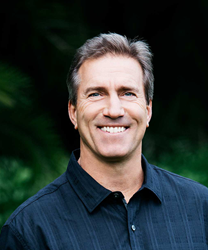 Santa Barbara, California (PRWEB) September 14, 2017
Haute Residence welcomes real estate agent Chris Palme to its exclusive network of top brokers in the US and abroad. At Haute Residence, Palme exclusively represents Santa Barbara, California.
Specializing in the marketing, purchasing and selling of residential, luxury and view properties, Palme leans on his market insights, fostered through diligent assessment and analysis. As a result, he is able to offer his clients the best opportunities that lie in the Greater Santa Barbara and Monticello areas. Palme enjoys the distinction of "the go-to agent" for The Riviera, a community he particularly cherishes.
Always devising and executing specific objectives for every client, Palme knows how to satisfy their real estate needs – from skillful marketing for listed estates to finding dream homes that might not even be on the market yet. His valued counsel, trusted perspective and skillfulness extend to every aspect of his service throughout the transaction.
Palme thoroughly provides constant communication about each important detail of the transaction and is always extremely attentive, accessible and responsive. He excels at finding creative and equitable solutions to reap success for his clients. Providing a rewarding and engaging real estate experience is all part of the design that allows Palme to always deliver the most impressive results for his clientele.
About Haute Residence:
Designed as a partnership-driven luxury real estate portal, Haute Residence connects its affluent readers with top real estate professionals, while offering the latest in real estate news, showcasing the world's most extraordinary residences on the market and sharing expert advice from its knowledgeable and experienced real estate partners.
The invitation-only luxury real estate network, which partners with just one agent in every market, unites a distinguished collective of leading real estate agents and brokers and highlights the most extravagant properties in leading markets around the globe for affluent buyers, sellers, and real estate enthusiasts.
HauteResidence.com has grown to be the number one news source for million-dollar listings, high-end residential developments, celebrity real estate, and more.
Access all of this information and more by visiting: http://www.hauteresidence.com