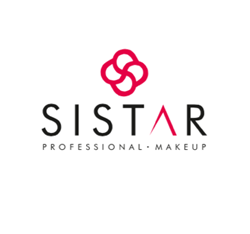 New York, New York (PRWEB) July 05, 2017
SISTAR Cosmetics LLC is thrilled to announce the private acquisition of NuYu Skin New York. A strategic and powerful move enhancing brand awareness and customer growth, while further diversifying its portfolio. The decision was based on NuYu Skin New York's unique niche market positioning that seamlessly fit with SISTAR's vision.
Much excitement has been generated lately across all social media platforms surrounding the unique and buzzworthy products SISTAR Cosmetics has to offer. Instagramers and beauty industry leading bloggers and makeup artists alike are all vying to get their hands on the beloved products. Currently available on the SISTAR website (coming soon to a specialty store near you) are the following:
NuYU SiliSponge
A cost effective, hygienic, environmentally friendly, medical grade silicone makeup applicator that is both fun and functional. Its unique tear shaped, emoji appearance has quickly gone viral becoming one of today's best trending and selling makeup tools.
Mood Powered Lipstick
Definitely a show stopping piece. Beautifully presented as a clear, gold flecked lipstick with center floral component. Lips will receive the perfect custom pink tint based on your own body chemistry. Not just pretty, this beauty packs a high gloss shine and moisturizing benefits.
Colors: Nature Green, Rosy Pink, Crystal Innocence, Royal Purple, Tranquility Blue, Sunshine Yellow
Blender Brush
Curved and pointed surface reaches every crease and crevice of the face resulting in flawless makeup application every time. Designed with your comfort in mind, long handle keeps your makeup where it should be, on your sponge not on your hands. Use damp or dry.
Beauty Brush Sets
The finest in quality and equally aesthetically appealing in both form and function. Formulated without parabens, sulphates and phthalates. Each brush set purchase comes with a soft linen diamond shape bag for on the go ease.
*Pro Essentials Unicorn Brush Set
*Rose Gold Brush Set
SISTAR Cosmetics LLC is an innovative, beauty and cosmetics leader currently offering a full line of cosmetics and beauty products. Popular in Asia, SISTAR Cosmetics LLC is rapidly expanding into the US and Canadian markets and is open to similar, future cosmetics acquisitions.