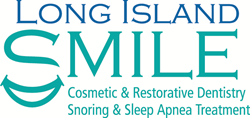 The Solea laser is truly a game changer. The days of fear of dental drills and needles is now a thing of the past. As we use this amazing tool daily, we can hardly believe this technology is now a reality.
Long Island, NY (PRWEB) January 12, 2017
Long Island Smile, the dental office of Neal Seltzer, DMD and Jeffrey S. Rein, DDS is the first general dental practice on Long Island to have the new Solea Laser. This laser is truly remarkable and is the first laser to offer true anesthesia-free and pain-free dentistry.
The Solea Laser by Convergent Dental can remove soft tissue and hard tooth structure in the mouth without the need for anesthesia. The process takes advantage of this laser's specific wavelength which causes a numbing effect as it is used. Dental procedures can now be done without needles, without the sound of the drill, and without pain.
This is a revolutionary advancement in the way dentistry is being done and will set a new standard of care for the industry. Patients who have neglected to seek dental treatment out of fear of pain or the sound of the drill now have an answer with the Solea Laser.
At Long Island Smile, Drs. Jeffrey S. Rein and Neal Seltzer know how to make smiles happen. Since 1984, their comprehensive approach to preventive dentistry has focused on the health, well-being and satisfaction of their patients. The entire staff at Long Island Smile is committed to research and learning about the latest dental techniques available to treat their patients. Constantly attending continuing education courses in all aspects of dentistry has kept them at the leading edge of technology and skill. From basic needs to complex full mouth reconstruction, each patient is treated with individualized care.
For more information on Drs. Neal Seltzer, DMD and Jeffrey S Rein, DDS please call Long Island Smile at 516-741-6202 or visit 101 Hillside Ave., Suite A, Williston Park, NY 11596.