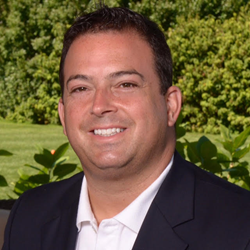 Nantucket, Massachusetts (PRWEB) September 13, 2017
Haute Residence welcomes real estate agent Brent Tartamella to its invite-only network of top brokers, where he exclusively represents the Nantucket, Massachusetts market.
With a background in private club management and world-class hospitality, Tartamella is a trusted agent on the island of Nantucket, where he has lived since 2004. Delivering five-star services to his clients at Fisher Real Estate, he has nurtured a deep understanding of the community as well as a vast network of loyal customers.
Tartamella's clients extol his undivided attentiveness to their needs and his dedicated approach to real estate transactions. A client said, "I called Brent on a Saturday morning looking for info on two rental properties. He spent time with me to answer the questions I had and, for the answers he didn't have, he made note and then went to the properties to find answers and followed up within two hours via email. He was incredibly thorough."
Tartamella's commitment to Nantucket extends beyond his real estate expertise. He used to preside over the New England Club Managers Association and the Nantucket Lighthouse School. He also took part in the creation of the Nantucket Camp Safety Summit and the Nantucket Kids Triathlon. In addition to his engagement with on-island non-profits, Tartamella cofounded Ackfresh, a business that serves local cold pressed juice.
About Haute Residence:
Designed as a partnership-driven luxury real estate portal, Haute Residence connects its affluent readers with top real estate professionals, while offering the latest in real estate news, showcasing the world's most extraordinary residences on the market and sharing expert advice from its knowledgeable and experienced real estate partners.
The invitation-only luxury real estate network, which partners with just one agent in every market, unites a distinguished collective of leading real estate agents and brokers and highlights the most extravagant properties in leading markets around the globe for affluent buyers, sellers, and real estate enthusiasts.
HauteResidence.com has grown to be the number one news source for million-dollar listings, high-end residential developments, celebrity real estate, and more.
Access all of this information and more by visiting: http://www.hauteresidence.com